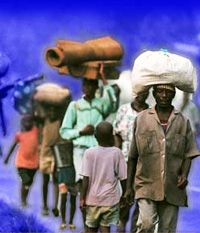 Mental, neurological and substance abuse disorders are universal. These disorders affect about one in every 10 people at any given time. About 25% of families have a family member with a mental disorder. In the Eastern Mediterranean Region, these disorders are responsible for 12.1% of disability-adjusted life years (DALYs) lost due to disease and injury.
The mental health and substance abuse programme provides evidence-based technical support to countries for mental health and substance abuse policies, strategies, legislation and service development, in addition to mental health and psychosocial support for countries in emergencies.
A regional mental health strategy has been developed to promote mental health and prevent and manage mental, neurological and substance use disorders, with respect for human rights and social protection. The principles and aims of the regional strategy are aligned with the recommendations of the World Mental Health Report 2001 and the global mental Health Gap Action Programme (mhGAP) of WHO.