WHO's publications about mental health and substance use range from short, user-friendly information products for a general audience to detailed reports and other technical works. All our publications can be downloaded free of charge.
About mental disorders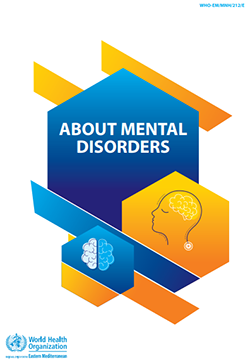 Mental disorders are a common health problem around the world. They can be treated effectively, but widespread misunderstanding and stigma surrounding mental illness can be serious barriers that prevent people from getting help. The introductory factsheet is designed to give ordinary members of the public the information they need in straightforward language. Other factsheets in the same series cover addiction, attention deficit syndrome, autism spectrum disorder, bipolar disorder, conduct disorder, dementia, depression, epilepsy and seizure, intellectual disability, perinatal depression, psychosis and schizophrenia and suicide and self-harm.