Latest publications
How to obtain measures of population-level sodium intake in 24-hour urine samples
There is compelling evidence of the direct relationship between salt consumption and blood pressure. WHO is coordinating initiatives globally to reduce dietary salt intake at the population level. Fundamental to this initiative is for countries to estimate a baseline of population-level dietary salt intake, and from there, to monitor trends in intake and the effectiveness of any interventions within and between populations. This document provides an essential salt intake measurement tool for countries in the Eastern Mediterranean Region that want to start, contribute to and share information on dietary salt reduction initiatives.
Health laboratory facilities in emergency and disaster situations
This new edition of Health laboratory facilities in emergency and disaster situations provides information on the provision of basic laboratory services in various types of emergencies. It is aimed at all health professionals, including health care managers, physicians, nurses, laboratory personnel and other allied health staff. It will also assist international agencies, national authorities and other bodies involved in emergency and disaster relief in drawing up contingency plans for the provision of emergency laboratory services.
Proposed policy priorities for preventing obesity and diabetes in the Eastern Mediterranean Region
There is an alarming and escalating burden of overweight, obesity and diabetes in the Eastern Mediterranean Region, closely linked to changing dietary patterns. Obesity and the most common type of diabetes are largely preventable and urgent action is needed to reduce exposure to their causal factors, such as unhealthy diet and physical inactivity. This document takes into account the recommendations of several recent initiatives on the prevention of obesity and diabetes and identifies priorities for an approach to reduce exposure to unhealthy dietary risk factors.
Search the library

Publication by subject

Publication by type

Videos
Bibliographic databases

Health knowledge initiatives

Visit the library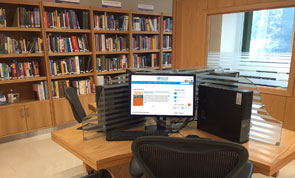 WHO staff and visitors to the Regional Office are encouraged to visit the library and access a range of print materials and electronic resources available at the resource desk.