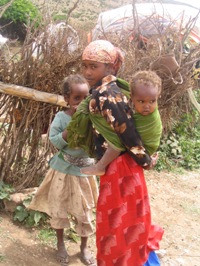 Malaria control and elimination
Based on the reported data in 2011, it is estimated 46% of the population of Eastern Mediterranean Region are living in areas with risk of local malaria transmission.
Malaria remains problematic in Pakistan, Sudan, South Sudan, Somalia and Yemen; where large numbers of cases were reported between 2000 and 2010 with no discernable downward trend noted. Afghanistan, Islamic Republic of Iran, Iraq (no local transmission since 2009) and Saudi Arabia reported that malaria cases fell by more than half between 2000 and 2010. The United Arab Emirates and Morocco were certified malaria-free in 2007 and 2010, respectively. There has been no report of local transmission in the Syrian Arab Republic since 2005. P. falciparum is the dominant species of parasite in Afrotropical countries (Djibouti, Saudi Arabia, Somalia, Sudan, South Sudan and Yemen), while the majority of cases in Afghanistan, the Islamic Republic of Iran and Pakistan are due to P. vivax.