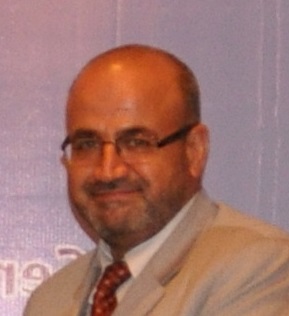 Dr Nima Saeed Abid, acting WHO Representative in PakistanBorn in 1961 in Bagdad, Iraq, Dr Nima Saeed Abid graduated in medicine and Surgery form Medical College University of Basra in 1985, and obtained post-graduate specialization in community medicine with a focus on epidemiology, sociology, environment and biostatistics.
In Iraq, he first joined mandatory services in the Ministry of Defence as Field Medical Officer from 1986 to 1991. He worked as an epidemiologist in the Communicable Disease Control Centre of the Ministry of Health from 1995 to 1999 and then became Director of Primary Health Care Services. He worked as the Director-General of Public Health, Government of Iraq, from 2003 to 2005.
Dr Nima joined WHO in July 2005 as a Medical Officer for polio in Pakistan and in September 2005 he became WHO Team Leader for the Polio Eradication Initiative.
Dr Nima worked as acting WHO Representative in Pakistan from February 2013 to June 2014. He then moved to the WHO Regional Office for the Eastern Mediterranean in Cairo as Polio Programme Manager until November 2014.
Since November 2014, Dr Nima has worked as Team Leader of Cross Cutting Functions of the Polio Eradication Program in the Regional Office.
Dr Nima was assigned as acting WHO Representative for Pakistan on 1 September 2018.