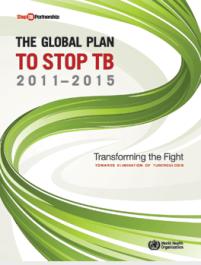 Download the Global plan to stop TB 2011–2015Download factsheet
Tuberculosis (TB) is one of the major public health problems in Pakistan. Pakistan ranks fifth amongst TB high-burden countries worldwide. It accounts for 61% of the TB burden in the WHO Eastern Mediterranean Region.
Approximately 420 000 new TB cases emerge every year and half of these are sputum smear positive.
Pakistan is also estimated to have the fourth highest prevalence of multidrug-resistant TB (MDR-TB) globally.
Progress
Steady progress has been made from 2001 onwards to improve the TB case detection and treatment success rate. This has been done by:
quality assurance of smear microscopy
drug management
community mobilization
involving tertiary care hospitals, nongovernmental organizations, intersectoral organizations and the private sector in service delivery.
The number of TB cases diagnosed increased from 20 707 in 2001 to 267 912 in 2010.
Since its revival in 2001, the national TB control programme has successfully treated more than 1.5 million TB cases, free of cost.
The current case detection rate of new smear positive TB cases is 63% based on new estimates of incidence, and the treatment success rate is 91%.
A total of 5800 diagnostic and treatment centres providing free TB testing and treatment services have been established in the public sector.
MDR-TB management has started at three pilot sites. Resources have been secured for comprehensive management of 15 000 MDR-TB patients (diagnosis, treatment and social support).
WHO support for TB control in Pakistan
WHO has been supporting the national TB programme since 2001. The support is focused on capacity-building at all levels: national, provincial and district. In particuler, support has been in the following areas:
programme evaluation
technical assistance for the management of MDR-TB
mobilization of resources through the Joint One United Nations Initiative
support for research and development.
Related links
Technical support for health system strengthening to support AIDS, tuberculosis and malaria control in Pakistan
27 January 2015
Position of TB in high burden countries - Fact sheet Pakistan