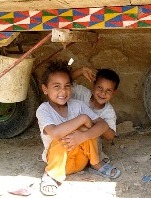 Tropical diseases cause a heavy toll of illness and death, especially among children in endemic areas. Photo credit: Mary Hughes Operational research in tropical and other communicable diseases is a scientific programme that coordinates, supports and promotes efforts to combat infectious diseases of regional importance. It supports operational research projects by:
funding specific research covering infectious diseases and examining the cultural and environmental factors that contribute to these diseases
conducting research methodology workshops and follow-up visits
recruiting consultants and providing online technical assistance in proposal development and data management to strengthen the capacity of institutions and national health research systems.