About the programme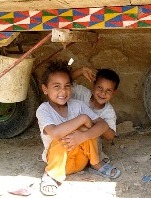 Tropical diseases cause a heavy toll of illness and death, especially among children in endemic areas. Photo credit: Mary Hughes Operational research in tropical and other communicable diseases is a scientific programme that coordinates, supports and promotes efforts to combat infectious diseases of regional importance. It supports operational research projects by:
funding specific research covering infectious diseases and examining the cultural and environmental factors that contribute to these diseases
conducting research methodology workshops and follow-up visits
recruiting consultants and providing online technical assistance in proposal development and data management to strengthen the capacity of institutions and national health research systems.
The operational research in tropical and other communicable diseases programme supports innovative operational research in tropical and other communicable diseases through the Regional Office Special Programme for Research and Training in Tropical Diseases Small Grants Scheme. The Small Grants Scheme started in 1992 to support researchers from the Eastern Mediterranean Region who were unable to compete in the international arena of grants. The aim is to promote collaborative research in disease control and raise the research capacity of regional researchers in operational research.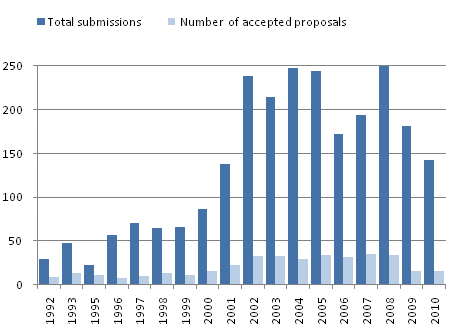 Figure 1. Total number of submitted proposals and accepted research projects, 1992 to 2010
A total of 376 research projects have been funded since the inception of the Small Grants Scheme (Figure 1). More than 100 articles have been published in peer-reviewed journals since 1992. The number of publications is not the same as the number of funded projects due to the tendency of some countries in the Region to publish their research results in local journals.