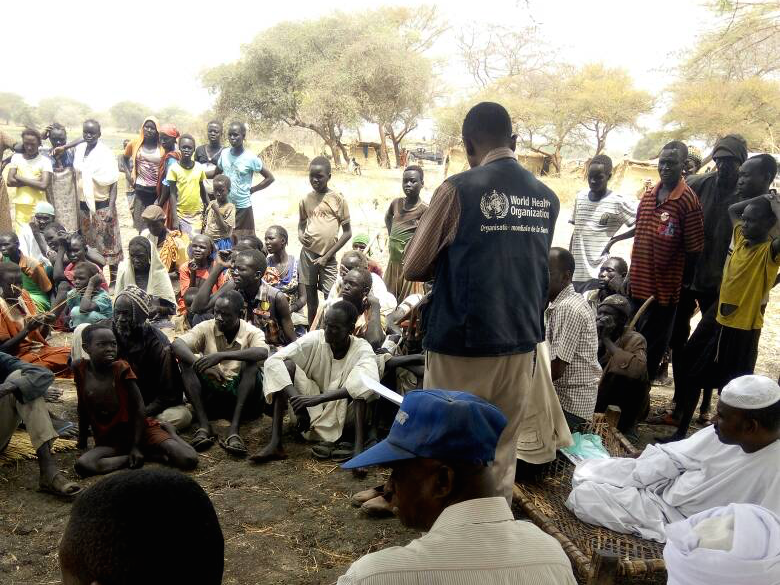 Yellow fever patients are being carefully treated in seven isolation wards in affected Darfur states.13 November 2012 – Sudan's Federal Ministry of Health (FMoH) and the World Health Organization (WHO) are mobilizing 2.4 million doses of yellow fever vaccine provided by the International Coordinating Group on Vaccine (ICG) in order to conduct an emergency response vaccination campaign in Darfur.
To date, 358 suspected cases of yellow fever have been reported, including 107 deaths. The cases were reported from 23 localities in Darfur, and new cases are also appearing in other villages. Seven isolation centres have been established in Nyala, Kass, Nertity, Zalengei, Garcilla, Morni and Geneina to manage the outbreak.
An active search for new cases is ongoing as entomological surveys are being conducted in affected areas. The Darfur State Ministries of Health are also strengthening blood bank units in Geneina and Zalengei in West and Central Darfur. So far, more than 200 medical doctors and medical assistants have been trained by WHO and FMoH on yellow fever disease surveillance, case management, outbreak investigation, as well as infection prevention and control.
To support the operational requirements, as well as costs of vaccines, a minimum of US$ 4.8 million is needed to conduct the campaign and provide treatment for patients. WHO has requested all partners to support the response efforts by pooling manpower and financial resources to respond to the outbreak. As health sector lead, WHO ensures a harmonized response and effective coordination of health partners working on ground.
Yellow fever is mainly spread by mosquitoes, and the most frequent symptoms are fever, bleeding and vomiting. There is no specific treatment for yellow fever other than supportive care to treat dehydration and fever, and blood transfusion if and when needed. Yellow fever is a preventable disease with symptoms and severity varying from case to case. Vaccination is the single most important measure for preventing yellow fever.