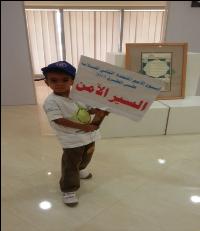 We are all pedestrians: on any given day – at a minimum – we begin and end most trips on foot Under the theme of "Make Walking Safe", the Second UN Global Road Safety Week 2013, is being celebrated worldwide from 6 to 12 May. On Thursday 9 March, Sudanese children marched through the streets of Khartoum calling for pedestrian safety with representatives of WHO, the Federal Ministry of Health, Ministry of Interior, and Alfaisal Cultural Center. 
In developing countries, children make up a high proportion of pedestrian fatalities – many on their routes to and from school. This is due in part to their size relative to vehicles, limitations in judgment in terms of the speed or distance of a vehicle, and a lack of supervision.
» Full story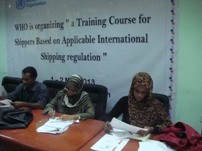 The transport of infectious substances is strictly regulated. Training contributes to improving compliance with applicable regulations ensuring protection of staff, the public and the environment2 May 2013 | Khartoum – The Federal Ministry of Health of Sudan and WHO organized a two-day training course on the shipping of infectious substances for 21 laboratory technicians from different parts of the country who might have the responsibility for shipping infectious substances. 
In the past, Sudan has faced several epidemic threats requiring infectious substances to be sent to various WHO collaborating centres for laboratory analysis and characterization. Samples from the last November's yellow fever outbreak in Darfur were shipped to Institut Pasteur in Dakar, Senegal, while suspected Guinea-worm cases were analysed at the Centers for Disease Control and Prevention (CDC) in Atlanta.
» Full story
Sudanese children call for "Make Walking Safe"

Shipping of infectious substances training held in Khartoum