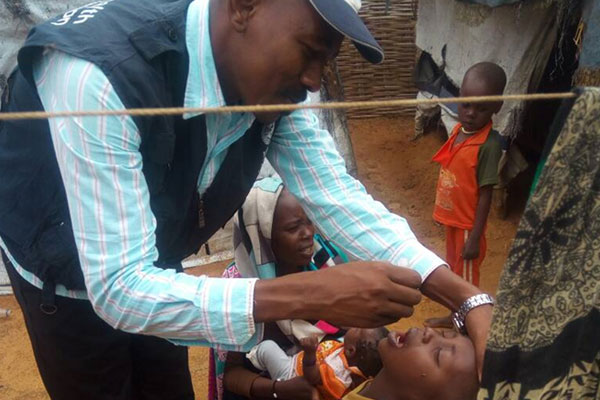 Khartoum, Sudan, 17 July 2018 - Sudan's Federal Ministry of Health, with the support of the World Health Organization (WHO), and the United Nations International Children's Fund (UNICEF) launched a national immunization campaign to maintain the country's polio-free status.
The National Immunization Days (NID) will be conducted over two phases, with a target of reaching a total of 4.2 million children under five years of age.
The first phase, which aims to reach every child under five with the vaccine, will take place from 16-18 July 2018, covering ten states and approximately three million children in 79 localities with oral polio vaccine (OPV).