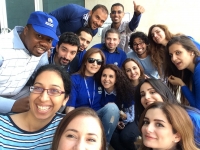 WHO Jordan staff gather for a photo in support for Go blue for breakfast On Thursday 13 November, World Health Organization staff in Jordan came together to mark World Diabetes Day over a shared healthy breakfast. The "Go Blue for Breakfast" initiative is one of a number of World Diabetes Day campaign activities suggested by the International Diabetes Federation to raise awareness around diabetes and highlight the importance of healthy eating in the prevention of type 2 diabetes.
More than 40 staff from a variety of nationalities joined in the breakfast, contributing traditional dishes from their respective cuisines. 
The breakfast commenced with opening remarks from Dr Nada Al Ward, regional emergency support team coordinator, on the prevalence of diabetes and other non-communicable diseases in the region and the benefits of maintaining a healthy and balanced diet with regular exercise.
» Full story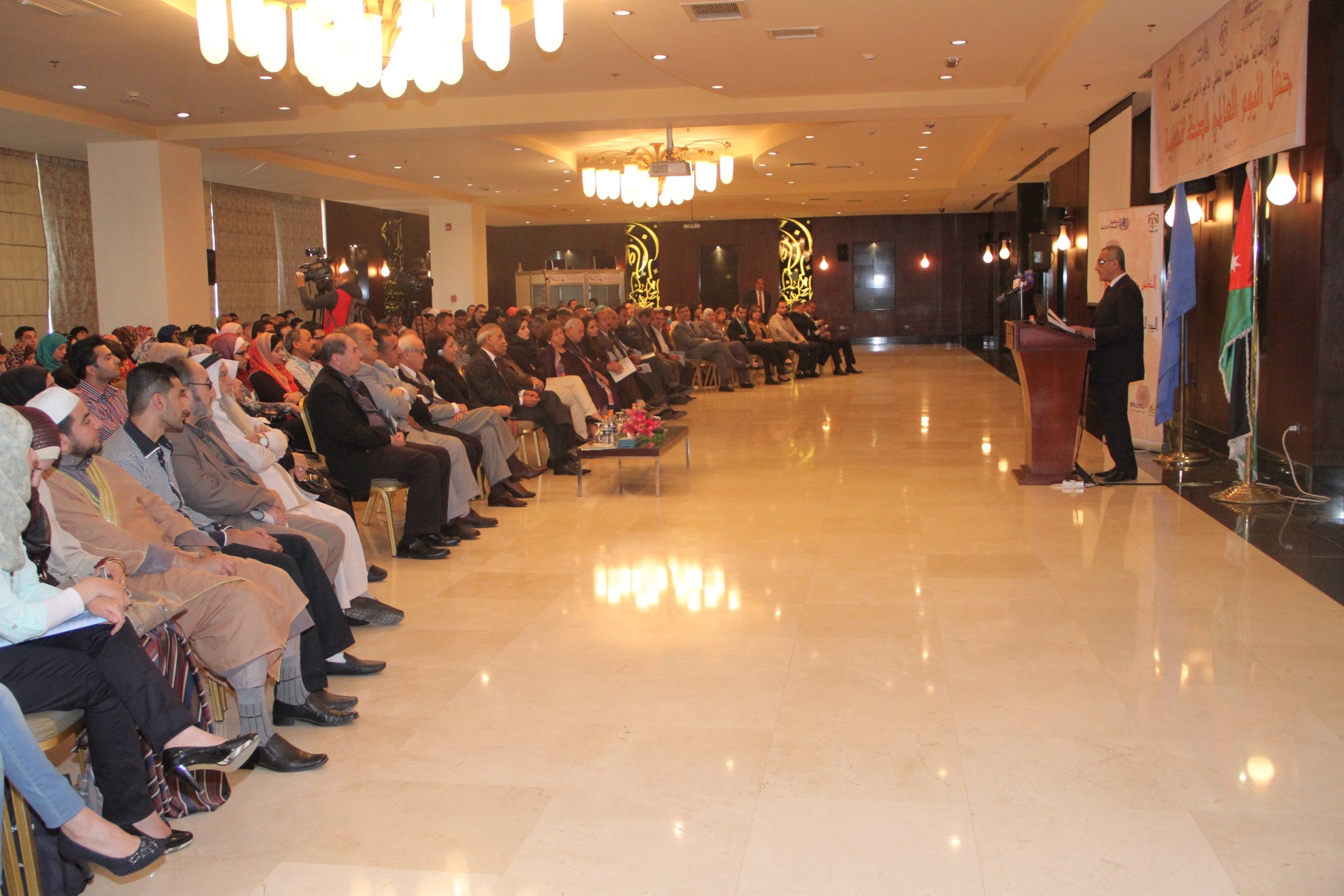 H.E Minister of Health Dr Ali Hyasat delivering his speech during the World Mental Health Day 2014 celebration Under the Patronage of Her Royal Highness Princess Muna Al Hussein, WHO in collaboration with the Ministry of Health, partners and beneficiaries including "Our Step Association", International Federation of Medical Students Association (Jordan), Caritas Jordan, and International Medical Corps celebrated World Mental Health Day 2014 on 13 October with the theme "Living with schizophrenia".
In her remarks, WHO Representative to Jordan Dr Maria Cristina Profili highlighted the interconnectedness between physical, mental and social aspects of health, emphasizing their importance in contributing to enhanced social capital and economic development. Mental health is intrinsic to people's quality of life and their participation as effective members of society, she noted.
» Full story
World Diabetes Day 2014 "Go Blue for Breakfast!"

World Health Organization in Jordan celebrates World Mental Health Day 2014