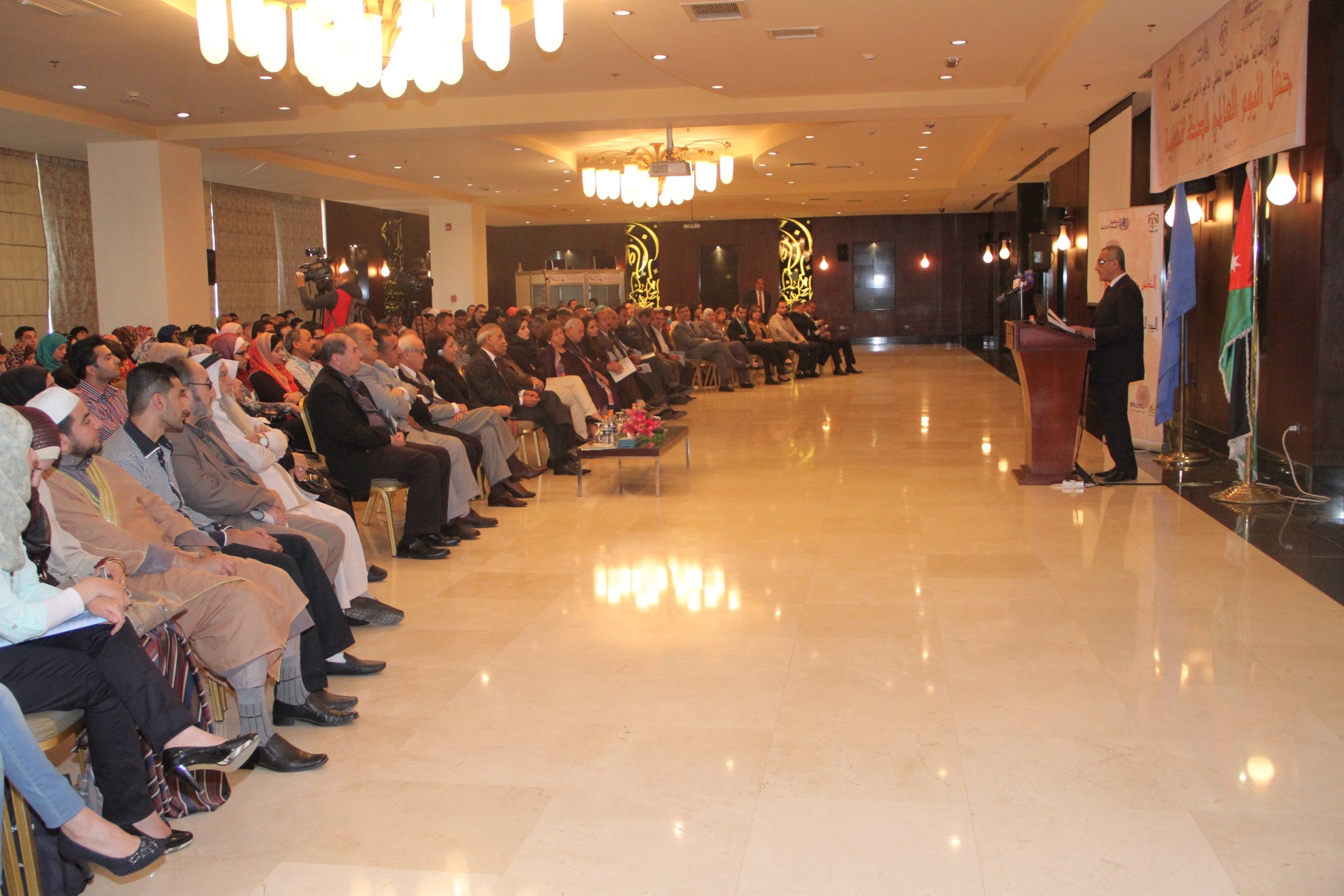 H.E Minister of Health Dr Ali Hyasat delivering his speech during the World Mental Health Day 2014 celebration Under the Patronage of Her Royal Highness Princess Muna Al Hussein, WHO in collaboration with the Ministry of Health, partners and beneficiaries including "Our Step Association", International Federation of Medical Students Association (Jordan), Caritas Jordan, and International Medical Corps celebrated World Mental Health Day 2014 on 13 October with the theme "Living with schizophrenia".
In her remarks, WHO Representative to Jordan Dr Maria Cristina Profili highlighted the interconnectedness between physical, mental and social aspects of health, emphasizing their importance in contributing to enhanced social capital and economic development. Mental health is intrinsic to people's quality of life and their participation as effective members of society, she noted.
» Full story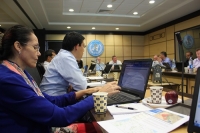 We must not forget that our ultimate purpose is to eradicate polio, and we do that by reaching every last child with vaccineA multi-country, multi-agency strategic planning meeting focused on reviewing strategies to limit the transmission of wild poliovirus in the Middle East was held recently in Amman, Jordan.
Led by WHO and as part of the Global Polio Eradication Initiative, the risk mapping and campaign monitoring workshop brought together health professionals from WHO and UNICEF regional and country offices and WHO headquarters, the US Centers for Disease Control and Prevention (CDC), Office of the United Nations High Commissioner for Refugees (UNHCR), United Nations Relief and Works Agency for Palestine Refugees in the Near East (UNRWA), United Nations Office for the Coordination of Humanitarian Affairs (UNOCHA) and Global Good.
» Full story
World Health Organization in Jordan celebrates World Mental Health Day 2014

Agencies join to review strategies to combat polio in the Middle East