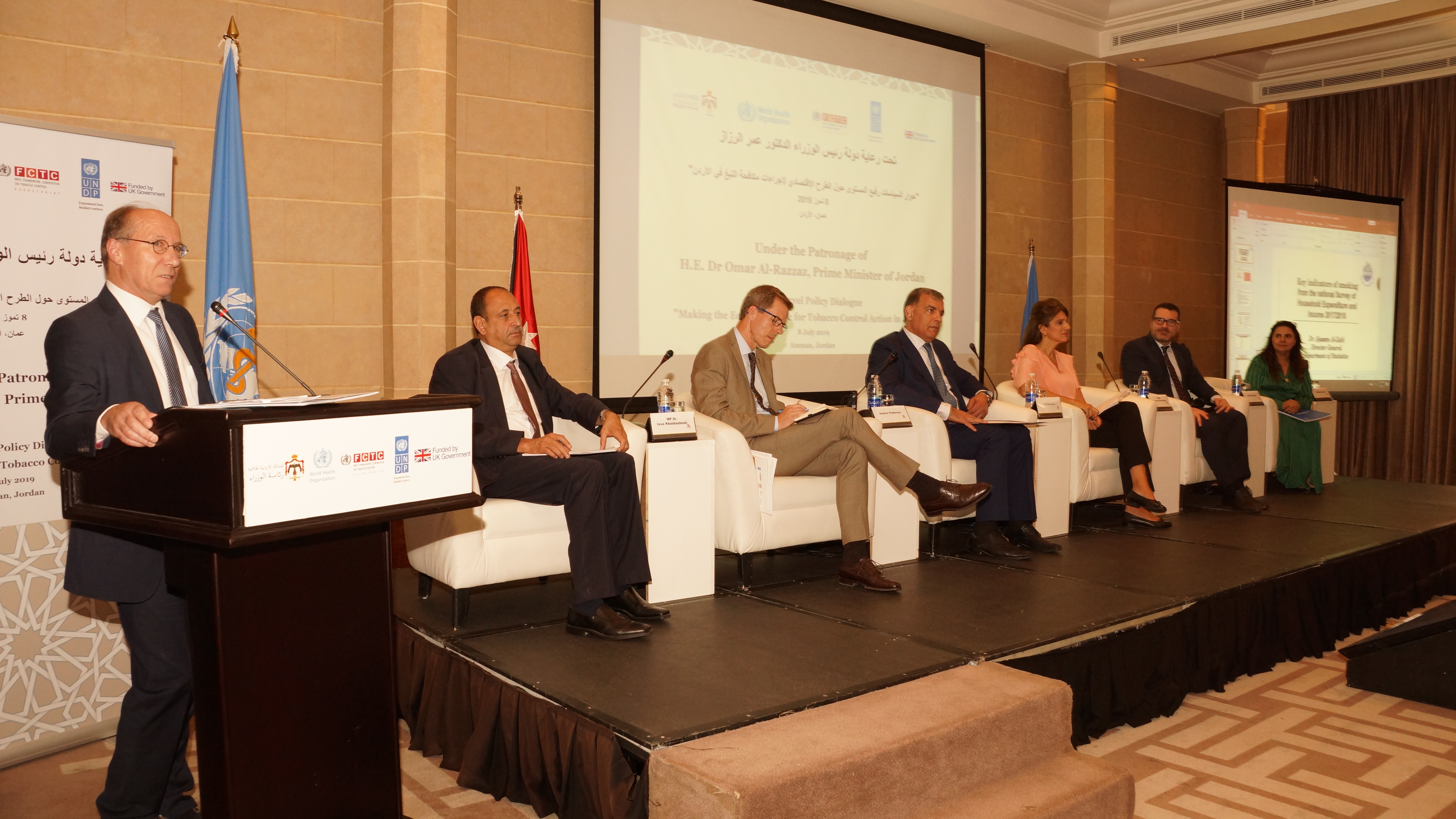 8 July 2019, Amman – High-level political dialogue was held under the patronage of His Excellency the Prime Minister of Jordan Dr Omar Al-Razzaz, on the findings of an international study on the economic investment case of tobacco control in Jordan. The study is the first systematic and robust analysis of the combined health and economic burden of tobacco use in Jordan, providing estimates on the potential health benefits and economic gains from the effective implementation of tobacco control measures.
These measures are envisaged under the World Health Organization Framework Convention on Tobacco Control (WHO FCTC), a legally international treaty ratified by the Jordanian Government in 2004. The investment case analysis was requested by the Ministry of Health, and initiated in 2017 by WHO and the United Nations Development Programme (UNDP).
» Full story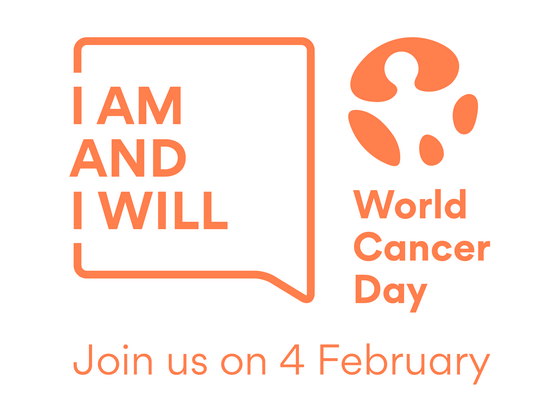 4 February 2019 – Each year on 4 February, World Cancer Day is celebrated as an opportunity to commemorate, raise awareness and rally everyone – governments, civil society, individuals and the international community – to end the injustice of preventable suffering from cancer.
Organized by the Union for International Cancer Control (UICC), a nongovernmental organization partner with the World Health Organization, the year 2019 marks the launch of the new 'I Am and I Will' campaign. This 3-year campaign is a global call to action to empower everyone to take on a personal commitment and to demonstrate the power of individual action to impact the future.
"The global cancer burden remains one of the most urgent health issues we face today. This World Cancer Day, we are underscoring the importance of personal and collective actions taken today which can dramatically improve the early detection of cancer and help to save millions of lives," says HRH Princess Dina Mired of Jordan, the current UICC President.
WHO provides guidance on how to address the cancer burden through comprehensive cancer control, founded on global coordination and strong health systems to achieve universal health coverage. Collaboration across sectors is critical to produce a stronger response at the primary health care level against this disease that needlessly claims the lives of millions of people around the world each year.
» Full story
Making the economic case for tobacco control action in Jordan

World Cancer Day - "I Am and I Will"