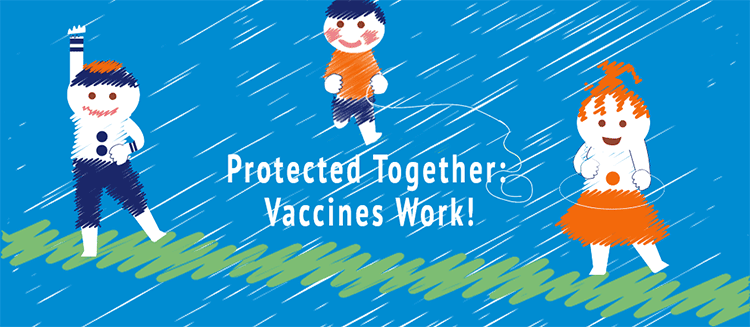 World Immunization Week will be celebrated both globally and regionally from 24 to 30 April 2019, using the slogan "Protected Together: Vaccines Work!" to promote the use of vaccines to protect people of all ages against vaccine-preventable diseases.
Immunization saves millions of lives every year and is widely recognized as one of the most successful and cost-effective public health interventions. Around the world, 162 countries now use vaccines, and the average global rate of vaccination coverage is 85%.
The Eastern Mediterranean Region has seen a remarkable increase in the number of people receiving vaccines in recent years, with more vaccines introduced and more countries eliminating diseases through immunization. More lives are being saved each year in consequence.