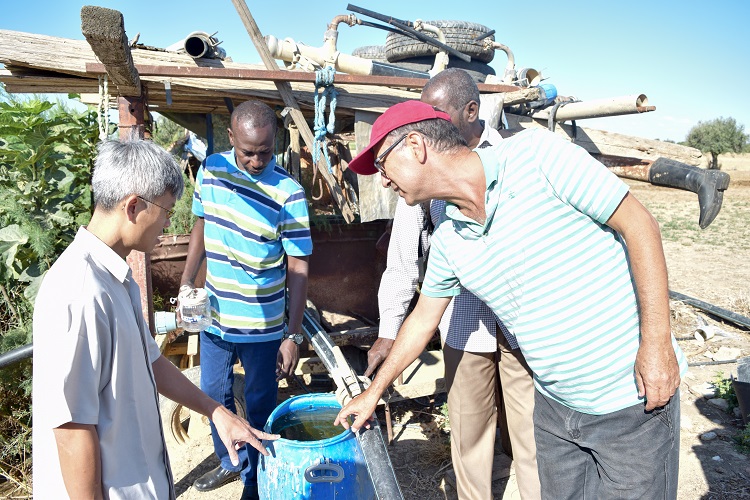 WHO experts identify mosquito breeding sites to guide vector control efforts (Photo: WHO).
Zika virus (ZIKV) disease is caused by a virus which is transmitted primarily by Aedes mosquitoes. Most infections are either asymptomatic or cause a mild illness including low fever, skin rash, conjunctivitis, muscle and joint pain, malaise or headache. Zika virus infection during pregnancy can cause microcephaly and other congenital malformations in newborns, known as congenital Zika syndrome. In adults and children it can cause rare but severe neurologic complications induding Guillain-Barré syndrome.
On 1 February 2016, WHO declared that recently reported clusters of microcephaly and neurological disorders potentially associated with ZIKV constituted a Public Health Emergency of International Concern (PHEIC). As of February 2018, 86 countries and territories around the world have reported transmission of Zika virus infection, of which 27 areas have ongoing transmission with new introduction or reintroduction reported since 2015.
As of August 2018, no cases of Zika have been recorded in the Eastern Mediterranean region. However, the Aedes aegypti mosquito is present in 8 countries in the Region (Djibouti, Egypt, Oman, Pakistan, Saudi Arabia, Somalia, Sudan and Yemen), so continued vigilance remains important.
There is no vaccine to prevent Zika virus infection, nor is specific anti-viral treatment currently available. Protection against mosquito bites during the day and early evening is a key measure to prevent Zika virus infection.
WHO is supporting countries to prevent and manage Zika and its complications according to the four main objectives outlined in the Zika Strategic Response Plan: detection, prevention, care and support, and research.
Latest updates
Information resources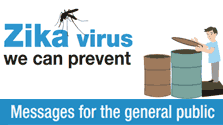 The history of Zika - timeline
Course - Risk communication for Zika virus disease
Technical guidance
Publications, technical guidance on Zika virus
Identification and management of Guillain-Barré syndrome in the context of Zika virus