Top story
Latest situation report on COVID-19

Coronaviruses (CoV) are a large family of viruses that cause illness ranging from the common cold to more severe diseases such as Middle East respiratory syndrome (MERS-CoV) and severe acute respiratory syndrome (SARS-CoV). A novel coronavirus (nCoV) is a new strain that has not been previously identified in humans.
Coronaviruses are zoonotic, meaning they are transmitted between animals and people. Detailed investigations found that SARS-CoV was transmitted from civet cats to humans and MERS-CoV from dromedary camels to humans. Several known coronaviruses are circulating in animals that have not yet infected humans.
Common signs of infection include respiratory symptoms, fever, cough, shortness of breath and breathing difficulties. In more severe cases, infection can cause pneumonia, severe acute respiratory syndrome, kidney failure and even death.
Standard recommendations to prevent infection spread include regular hand washing, covering mouth and nose when coughing and sneezing, thoroughly cooking meat and eggs. Avoid close contact with anyone showing symptoms of respiratory illness such as coughing and sneezing.
Journey to recovery: Yemeni patients get new lease on life in Jordan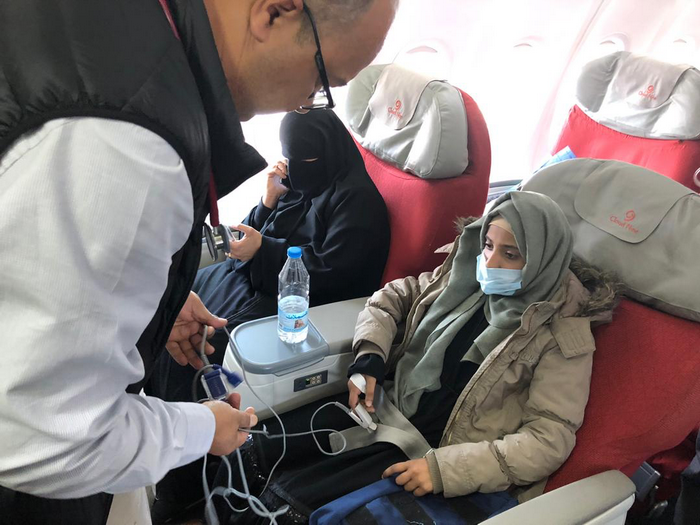 9 February 2020 – A plane carrying Yemeni civilians who need medical treatment abroad landed in Jordan yesterday. The flight is the second to arrive this week as part of the United Nations/WHO medical airbridge operation.
"These are some of the first civilians to leave the country since the start of the crisis, signaling a new era of hope for Yemen and all Yemenis," said Altaf Musani, WHO Representative in Yemen.
WHO is investing in leaders to respond to health emergencies in the Eastern Mediterranean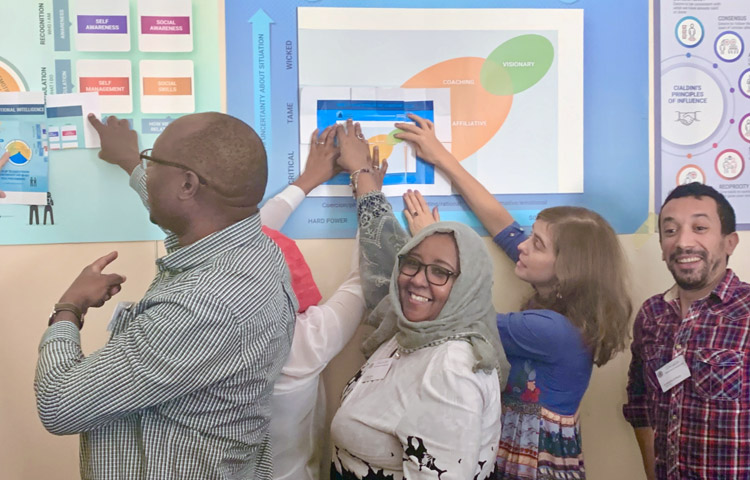 WHO's Eastern Mediterranean Region is building a cadre of leaders to strengthen its response to the unprecedented scale of health emergencies facing the Region today.
The Region hosted a 5-day workshop at the Dead Sea, Jordan, for 25 response experts who are enrolled in a year-long learning programme focused on leadership in health emergencies. The competency-based programme is part of WHO's new learning approach to create a workforce of excellence to help protect 1 billion people from emergencies by 2023.
Moving beyond the technical aspects of working in health emergencies, the workshop focused on bolstering critical skills such as emotional intelligence, negotiation and communication that will help participants manage the complexity of responding to a fast-changing crisis. It was organized under the leadership of Dr Alaa AbouZeid, acting Emergency Operations Manager and Team Lead of Operational Partnerships for the WHO Health Emergencies Programame (WHE) in the Eastern Mediterranean Region, supported by the WHE Learning and Capacity Development Unit from Geneva headquarters.