Top story
Investing in the health of Syrians is an investment in the future of Syria, WHO says
24 April, Cairo/Geneva -- As the international community comes together in Brussels to show support for Syrians and for a political solution to the conflict, WHO calls for increased investments in health to protect the lives of almost 17 million vulnerable men, women and children inside Syria and in 5 major neighbouring countries.
WHO is providing urgent health services in response to displacements from Afrin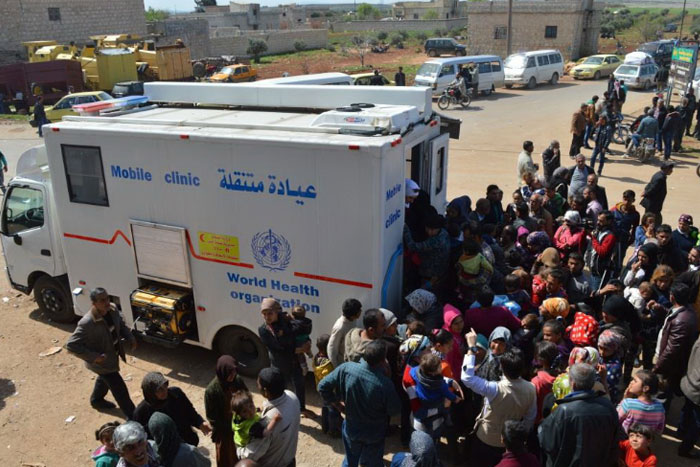 23 March 2018, Cairo, Egypt – The World Health Organization (WHO) has deployed mobile medical clinics and critical health supplies to areas hosting newly displaced people from the northern Syrian district of Afrin, while supporting partners struggling to maintain health services in Afrin city and surrounding areas.
An estimated 167 000 people have been displaced by the recent hostilities in Afrin District in northern Aleppo Governorate. The majority have fled to Tal Refaat, while others are seeking shelter in Nubul, Zahraa and surrounding villages. The massive influx of displaced people is putting a strain on host communities and already overwhelmed healthfacilities.
Seven years of Syria's health tragedy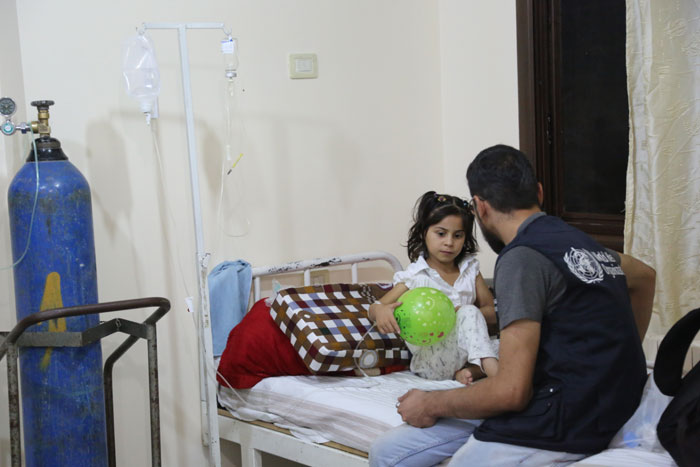 14 March 2018 – After 7 years of conflict in Syria, WHO has renewed its call for the protection of health workers and for immediate access to besieged populations. Attacks on the health sector have continued at an alarming level in the past year. The 67 verified attacks on health facilities, workers, and infrastructure recorded during the first two months of 2018 amount to more than 50% of verified attacks in all of 2017.
Events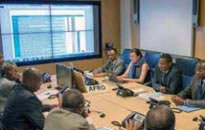 Summit for Refugees and Migrants
19 September 2016
World Humanitarian Day 
19 August 2016