Top story
WHO health supplies revive weakened health facilities in besieged Deir-Ez-Zor Governorate in Syria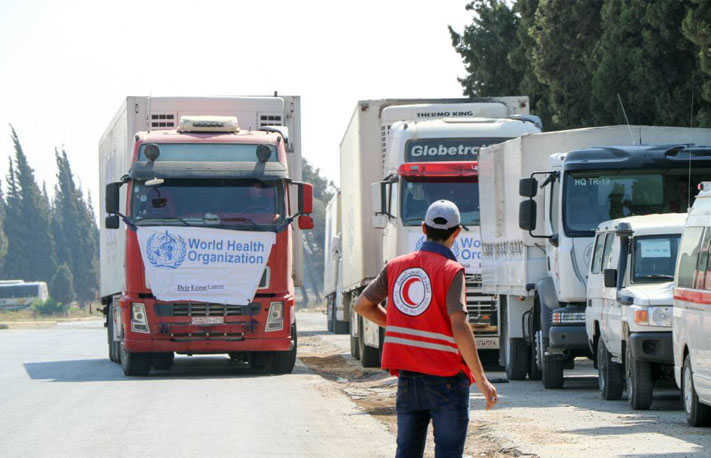 17 October, 2017, Damascus, Syria – A WHO shipment of health supplies delivered through the Syrian Arab Red Crescent to besieged Deir-Ez-Zor governorate in Syria has helped struggling health facilities deliver life-saving health services to thousands of people.
The 14–ton shipment includes medicines for trauma care and the treatment of burns; antibiotics; anti-allergens; cardiovascular medicines; and oral rehydration salts. In total, the supplies are sufficient for almost 1800 trauma cases and 260,000 medical treatments for more than three months.
WHO responds to critical health needs of displaced populations in Al-Tabqa city, Ar-Raqqa governorate
18 September 2017 – In response to the critical health needs of internally displaced people (IDPs) in Ar-Raqqa governorate in north-east Syria, the World Health Organization (WHO) has delivered more than 7 tons of medicines and emergency medical supplies to Al-Tabqa national hospital. 
Health workers saving lives in the Eastern Mediterranean Region are #NotATarget
18 August 2017 – Despite condemnations from WHO and health partners, attacks on health care in the Eastern Mediterranean have not decreased this year over last. In the first 3 months of 2017, more than 152 attacks on health care were reported from 9 countries in the Region, compared to 57 attacks during the same time in 2016. Behind these startling figures are real lives and real people. Every day, health workers in conflict settings face remarkable dangers and difficulties to provide care to those who need it most. 
Events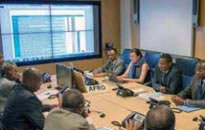 Summit for Refugees and Migrants
19 September 2016
World Humanitarian Day 
19 August 2016