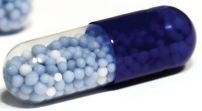 The WHO essential medicines and pharmaceutical policies programme works with Member States to improve equitable access to affordable medicines of assured quality. It aims to ensure that medicines are prescribed and used appropriately. The objectives of the programme in the Eastern Mediterranean Region include:
conducting national pharmaceutical sector studies and developing guidelines
advising on the development of national medicines policy and intellectual property rights
developing and reviewing national essential medicine lists and national formularies
strengthening national medicines procurement, storage and supply systems
regulating the retail sale of medicines
strengthening the role of national drug regulatory authorities and quality control laboratories
promoting regional initiatives for pharmacovigilance and ensuring safety of medicines.
Related links
WHO medicines strategy: countries at the core 2004–2007
Continuity and change: implementing the third WHO medicines strategy 2008–2013