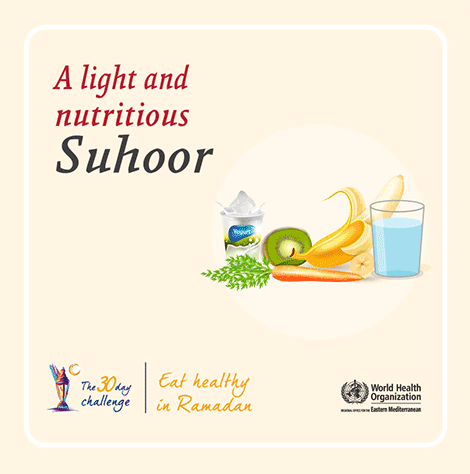 Eating healthy in Ramadan
During the Holy month of Ramadan, healthy adult Muslims practise daily fasting from dawn until sunset. Traditionally, one breaks the fast at sunset with a meal called iftar and then eats again with a pre-dawn meal called suhoor. There is evidence to suggest that fasting can have positive effects on your health.
By following simple guidelines, you may be able to lose weight and decrease your blood pressure and cholesterol. Alternatively, over-indulging in iftar or suhoor meals can cause weight gain. Ramadan is often seen as a time to practise self-control, self-discipline, sacrifice and empathy for those less fortunate. It is encouraged to try to maintain these practices even outside of fasting hours.