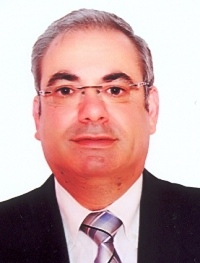 Dr John Jabbour, WHO Representative in EgyptDr Jabbour was assigned to the post of WHO Representative in Egypt April 2016.
Prior to this assignment Dr Jabbour held the post of the WHO Representative in Libya from July 2012.
He started his career at the WHO as the manager of the noncommunicable diseases programme at the WHO country office in Lebanon. Dr Jabbour joined the WHO Regional Office for the Eastern Mediterranean in 2003 where he held different posts, including Surveillance Officer for Tuberculosis, Medical Officer for Emerging Infections and Regional Adviser for the International Health Regulations (IHR 2005) programme. Dr Jabbour supported all countries in the Region to build the necessary capacities for the implementation of the IHR 2005.
Prior to joining the WHO, Dr Jabbour worked at the American University of Beirut, Faculty of Health Sciences. He taught principles of epidemiology and biostatistics. Afterwards, his career shifted towards the public health sector where he was appointed as the head of the epidemiological surveillance unit, at the directorate of preventive health, Ministry of Health in Lebanon. This enriched his capacities in the field of epidemiological surveillance of communicable diseases.
Dr Jabbour has published a wide range of publications and guidelines in the field of epidemiological surveillance. He is also the founding member of the Lebanese Epidemiological Association, established in 1994.