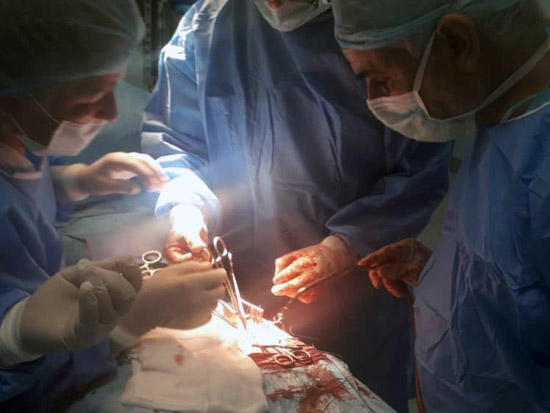 As casualties mount due to violence in Tripoli, WHO's emergency medical teams help hospital staff operate on the wounded

Tripoli, 30 April—As the violent conflict in Libya's capital continues, WHO is deploying medical specialists to hospitals to help them cope with the mounting casualties. WHO Libya is also coordinating the distribution of medical supplies and providing other support to Tripoli health facilities that are serving thousands of people displaced by bombing and shelling.
Fighting broke out in Tripoli in early April 2019, and by the second week of the month, casualties were in the hundreds. By late April, more than 300 people were dead and more than 1600 wounded. An estimated 40 000 people fled their homes and now live with relatives or in centres for the displaced.