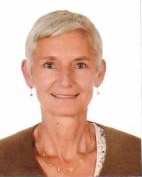 Dr Gabriele Riedner WHO acting Representative for LebanonDr Gabriele Riedner started her work as acting WHO Representative for Lebanon in June 2014. She is a medical doctor from Germany with a Master and PhD degree in epidemiology from the London School of Hygiene and Tropical Medicine (University College London).
She started her professional career as a family physician with a nongovernmental organization in Germany. Thereafter she worked for 15 years as public health expert and communicable disease epidemiologist with academic institutions in Germany and the UK in Europe, Africa and Asia.
Since November 2004 she has been serving as the World Health Organization (WHO) Regional Adviser for HIV and sexually transmitted infections and recently for hepatitis at the WHO Regional Office for the Eastern Mediterranean. As Regional Advisor she has been fostering regional advocacy, policy dialogue and capacity-building for HIV/STI and hepatitis surveillance, prevention, care and treatment and she assists WHO country offices in providing technical support to national HIV/AIDS and hepatitis programmes.
In June 2014 she was appointed by the Regional Director as WHO desk officer for Kuwait.