The overall goal of the IHR (2005) is to ensure global public health security. The strategic approach to attain this goal is based on further strengthening the existing global alert and response system.
The Regional Office supports Member States in putting in place and strengthening their core capacities at all levels of the health system, so that from each level data can be easily collected and information generated, shared and used for disease prevention and control. The IHR (2005) define a maximum timeline that, for most countries, can be summarized as shown below in Figure 1.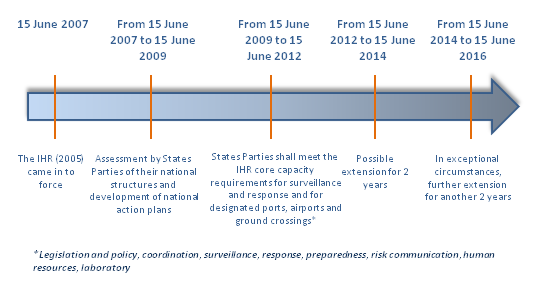 Figure 1. IHR implementation timeline at a glance
On the basis of a justified need, an extension of two years may be obtained. In exceptional circumstances, and supported by a new implementation plan, the Director General of WHO may grant a further extension not exceeding two years. 
Related links
Seven strategic actions to guide IHR (2005) implementation [pdf 299kb]
Guidance for national policy-makers and partners [pdf 423kb]
Toolkit for implementation in national legislation [pdf 2.20Mb]
WHO guidance for the use of Annex 2 of the IHR (2005) [pdf 443kb]