Six years into the war in Syria, more than 300 000 people have been tragically killed and more than 1.5 million people injured. As the violence continues, a staggering 30 000 people sustain war-related injuries every month.
Overwhelming numbers of critically wounded patients, acute shortages of staff, and damaged or destroyed health facilities have strained functioning health facilities to the limit. With more than half of all public hospitals closed or only partially functioning, those that remain functional, especially in hard-to-reach and opposition-controlled areas, face shortages of life-saving medicines and surgical supplies.
People who have been injured as a result of the conflict have seen treatable injuries turn into permanent impairments that require long-term rehabilitation and care due to lack of functional and/or accessible health care facilities and acute shortages of physiotherapy and rehabilitation services.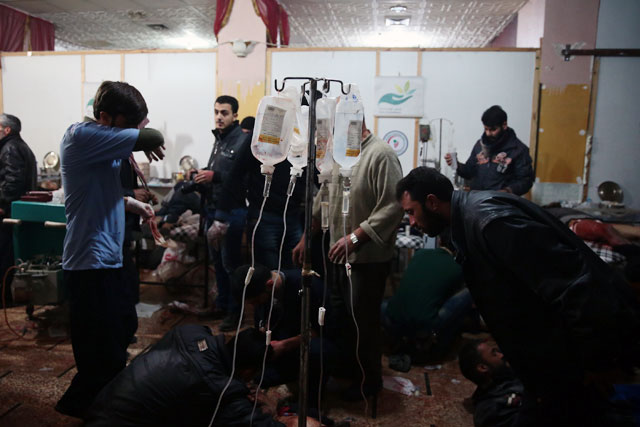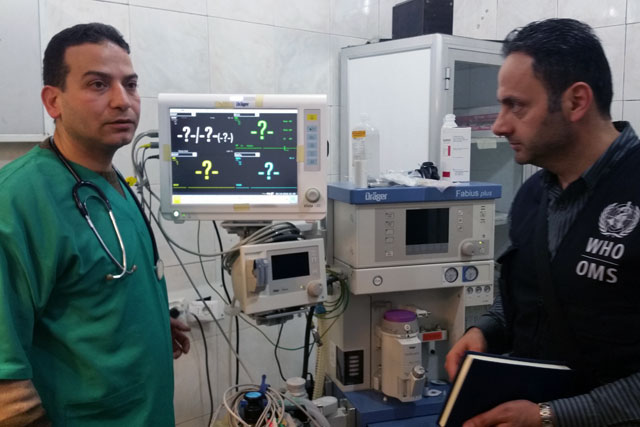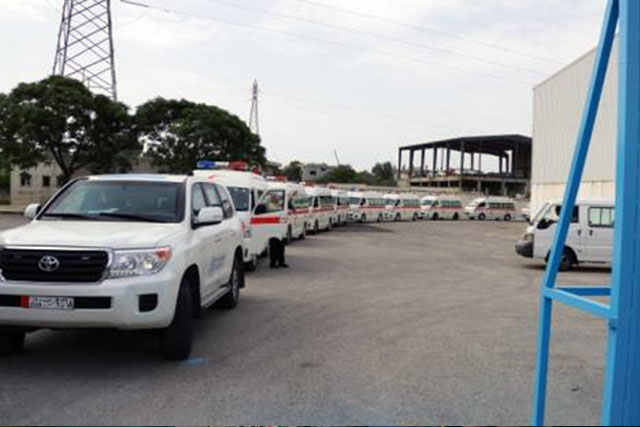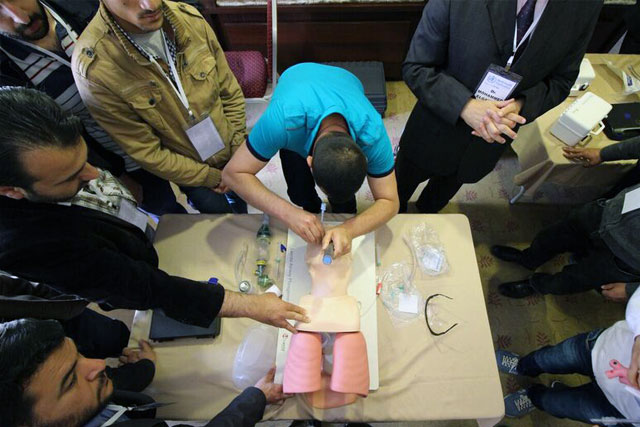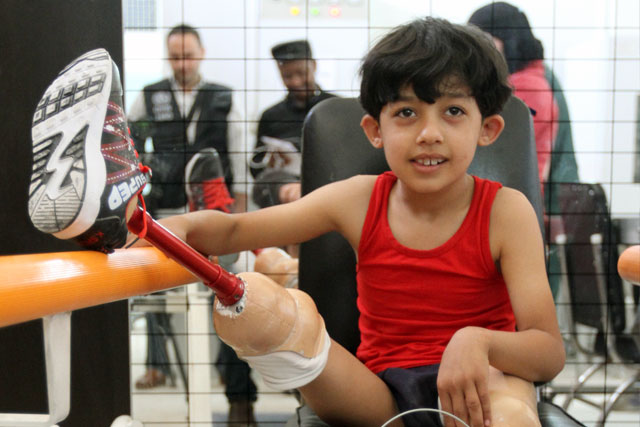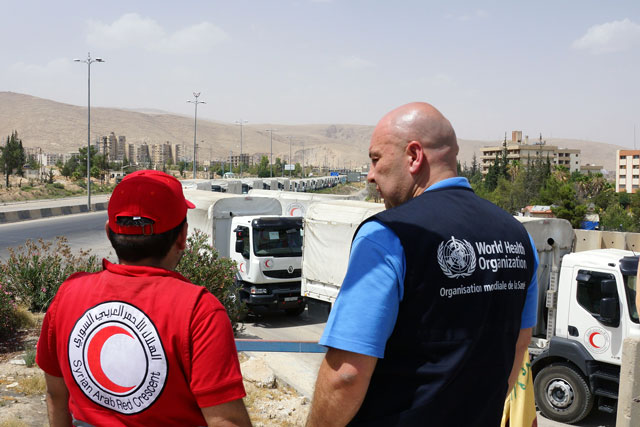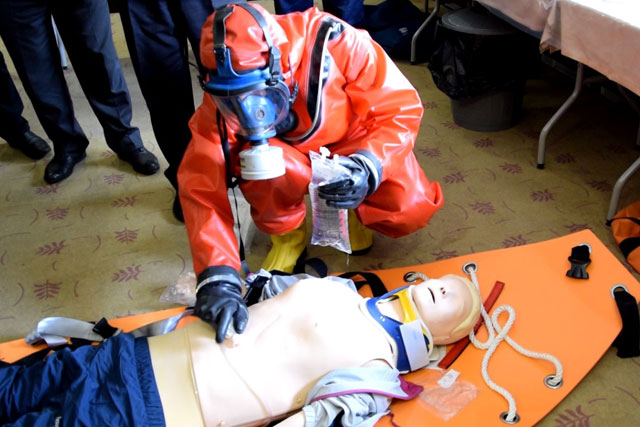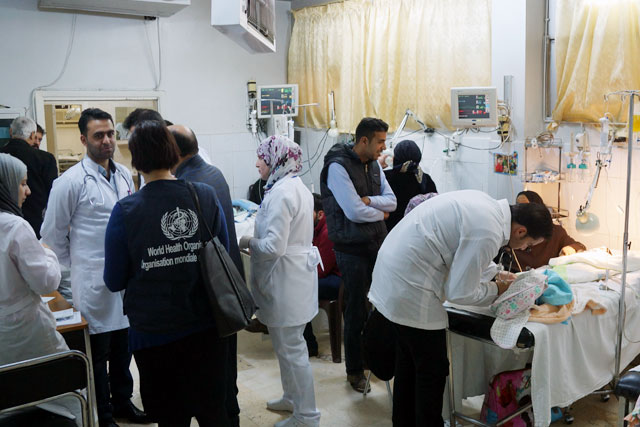 45-year-old Fatima was sitting at home with her family in Aleppo when a mortar ripped through the building, seriously injuring her and her family. She was admitted to Aleppo University Hospital following a severe injury to her left thigh and treated by doctors using trauma medicines and supplies provided by WHO.
Fatima is one of thousands of complicated surgical cases who have been successfully treated in health facilities through support from WHO. Since the start of the crisis, WHO has distributed more than 10 million trauma care treatments and surgical interventions to all governorates, including cross-border from Turkey, to besieged and hard-to-reach areas.