This year the WHO Executive Board awarded the Dr A.T. Shousha Foundation Prize for the 2013 to Dr Mohammad Reza Mohammadi (Islamic Republic of Iran), Head of the Psychiatry and Psychology Research Center, Tehran University of Medical Sciences, for his significant contribution to public health in the Islamic Republic of Iran, particularly in the area of child and adolescent psychiatry.
The prize was presented to Dr Mohammadi during the Sixtieth Session of the Regional Committee, which was held in Muscat, Oman, from 27 to 30 October 2013.
» Full story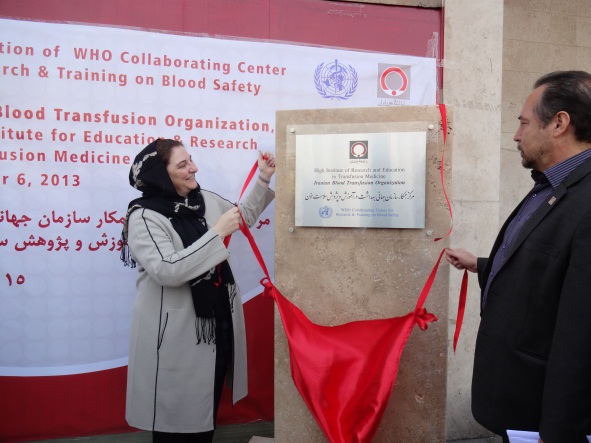 A WHO Collaborating Centre for Research and Training on Blood Safety was officially opened on 6 November 2013 in the presence of high-ranking officials from the Iranian Blood Transfusion Organization, various departments of the Ministry of Health and Medical Education, UN agencies, WHO and the media.
Dr Fariba Seighali, Head, International Affairs Department, Iranian Blood Transfusion Organization, opened the ceremony by presenting a short summary on the designation process of the centre and planned activities.
» Full story
Dr Mohammad Reza Mohammadi wins Dr A.T. Shousha Foundation Prize for 2013

Inauguration of WHO Collaborating Centre for Research and Training on Blood Safety