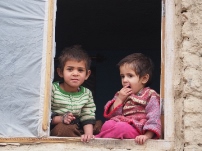 Over half a million children under the age of 5 will be immunized against measles in 3 high-risk provinces during Immunization WeekKabul, 26 APRIL 2015 – World Immunization Week was launched today in Afghanistan at an event attended by the Minister of Public Health and key national and international partners supporting immunization activities in the country. Immunization Week seeks to raise people's awareness on the importance of vaccination and ensure people take action to receive all required life-saving vaccines.
"Action must be increased to improve awareness and demand for immunization by communities and improve vaccination delivery services," said H.E. Dr Ferozuddin Feroz, Minister of Public Health.
» Full story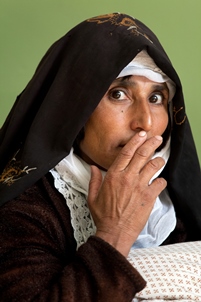 Zubaida, a TB patient who sought care at the Herat TB centre in western Afghanistan. Photo credit: WHO/Laura SalvinelliEarly diagnosis and quality treatment are crucial in the fight against the disease
Kabul 24 March 2015 – World Tuberculosis Day is celebrated today around the world to raise awareness and call for more effective measures to combat tuberculosis (TB), one of the world's top infectious killers. Afghanistan is among the 22 countries in the world that suffer from a high burden of tuberculosis – around 13 000 Afghans die each year because of the disease. Globally in 2013, 9 million people fell ill with TB and 1.5 million lost their lives. 
» Full story
Vaccination Week kicks off in Afghanistan: Closing the immunization gap saves lives

Tuberculosis kills 13 000 Afghans every year