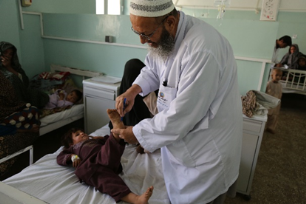 Acute flaccid paralysis (AFP) focal point Dr Siddiqui examines a child at Mirwais Regional Hospital in Kandahar. Photo: WHO Afghanistan/S.RamoKabul 23 February 2017 – A strong surveillance system is the backbone of Afghanistan's polio eradication effort. It ensures that every single poliovirus is detected and analysed, enabling a quick and effective response to stop every strain of the debilitating virus.
Afghanistan is closer than ever to stopping polio. The year 2016 ended with only 13 cases, down from 20 in 2015 and 28 in 2014. Most of Afghanistan remains polio-free, with transmission limited to the southern, eastern and southeastern parts of the country. Surveillance is key to ensuring that the virus is tracked and stopped wherever it circulates.
» Full story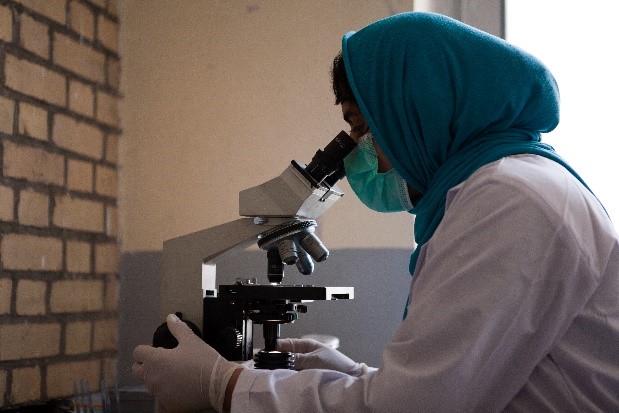 Kabul 5 February 2017 – New guidance from WHO launched ahead of World Cancer Day (4 February) aims to improve the chances of survival for people living with cancer by ensuring that health services can focus on diagnosing and treating the disease earlier. In Afghanistan, the prioritization of basic, high-impact and low-cost diagnosis and treatment services is crucial.
» Full story
Tracing every last virus: Afghanistan steps up surveillance to accelerate polio eradication

Prevention is crucial for tackling Afghanistan's cancer burden