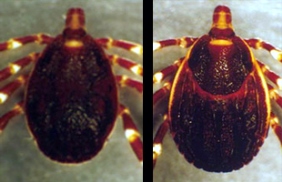 Ticks are the main vector of CCHFKabul 7 September 2016 – Health and livestock authorities are concerned about the spread of a serious tick-borne viral disease called the Crimean-Congo haemorrhagic fever (CCHF) in Afghanistan. The Ministry of Public Health, Ministry of Agriculture, Irrigation and Livestock, World Health Organization (WHO) and the Food and Agriculture Organization of the United Nations (FAO) are urging the public to take special preventive measures to protect themselves from the disease.
» Full story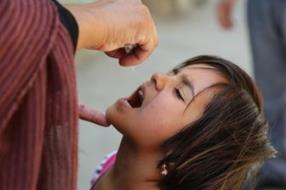 A child receives the oral polio vaccine in Kabul. Photo: WHO/S.RamoKabul, 29 August 2016 – The Ministry of Public Health, with the suppport of WHO and UNICEF, launched today a national polio immunization campaign to vaccinate every child in Afghanistan under the age of 5.
What makes this particular campaign important is that most cases of polio occur in September and October, during Afghanistan's high transmission season" for wild poliovirus circulation. These warm months are when the poliovirus is most active and dangerous and typically the period when Afghan children are most at risk of becoming paralysed or killed.
» Full story
Vigilance and preventive measures needed during Eid-al-Adha to reduce the risk of a deadly viral disease

Massive polio vaccination campaign in Afghanistan targets over 9.5 million children