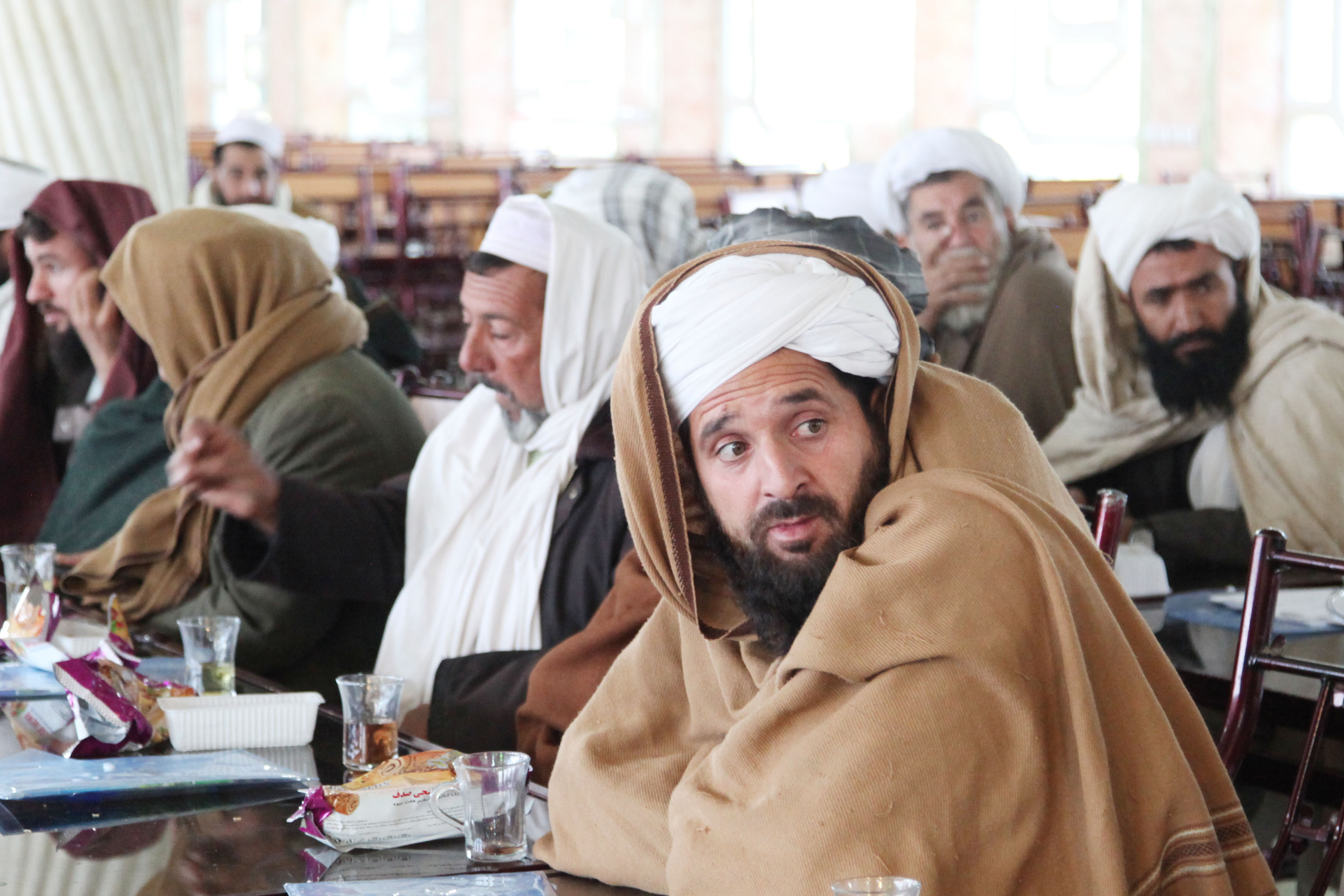 Kabul 5 December 2016 – Over 70 ulama (Islamic scholars) gathered in a conference in Farah province on 26 November to express their support for polio eradication. The Islamic scholars called on all caregivers to vaccinate their children against polio during every vaccination campaign and to cooperate with polio workers, emphasizing that polio is an incurable disease that can only be prevented through immunization.
» Full story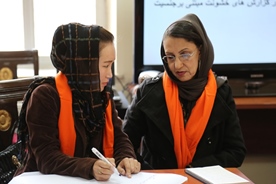 During group work, participants analyzed and discussed samples of broadcast and print reporting on GBV to apply ethical principlesKabul 25 November 2016 – WHO, together with UN Women, UNICEF, UNHCR and UNFPA, conducted a joint training workshop on ethical reporting on gender-based violence (GBV) in Kabul on 16 November 2016. The workshop aimed to increase journalists' awareness and understanding of the different forms of GBV such as sexual, physical and emotional violence, and to enable them to apply ethical principles in their reporting, ensuring the safety and dignity of GBV survivors at all times.
The workshop was organized as part of an annual global campaign "16 Days of Activism against Gender-based Violence" running from 25 November, the International Day for the Elimination of Violence against Women, to 10 December, Human Rights Day.
» Full story
Influential religious scholars in Farah province declare their support for polio eradication

Afghan journalists learn to apply ethical principles in gender-based violence reporting