Ali Yaser, 4, was vaccinated against polio in Herat, March 2018. Photo: Tuuli HongistoWHO is the directing and coordinating authority for health within the United Nations system. The organization is responsible for providing leadership in global health matters, shaping the health research agenda, setting norms and standards, articulating evidence-based policy options, providing technical support to countries and monitoring and assessing health trends.
In Afghanistan, WHO works to improve the health and wellbeing of all Afghans by preventing and reducing mortality, morbidity and disability and strengthening health services.
Under the leadership of Ministry of Public Health (MoPH) and in close coordination with national and international partners, WHO's support focuses on building capacity through technical assistance in policy formulation and strategic planning as well as by providing training, implementation and management support across all public health interventions. In certain program areas WHO also facilitates the implementation of activities on the ground, such as polio eradication, health emergencies, epidemic control and outbreak response as part of humanitarian assistance.
In addition to the health sector, WHO's cooperation involves higher education and humanitarian response including health emergencies, food security and nutrition, and water & sanitation. National partners include the Ministry of Public Health (MoPH), Ministry of Education and Higher Education, Central Statistics Office, Ministry of Finance, academic and research institutions, private sector and civil society organizations, humanitarian, and multi- as well as bilateral development partners.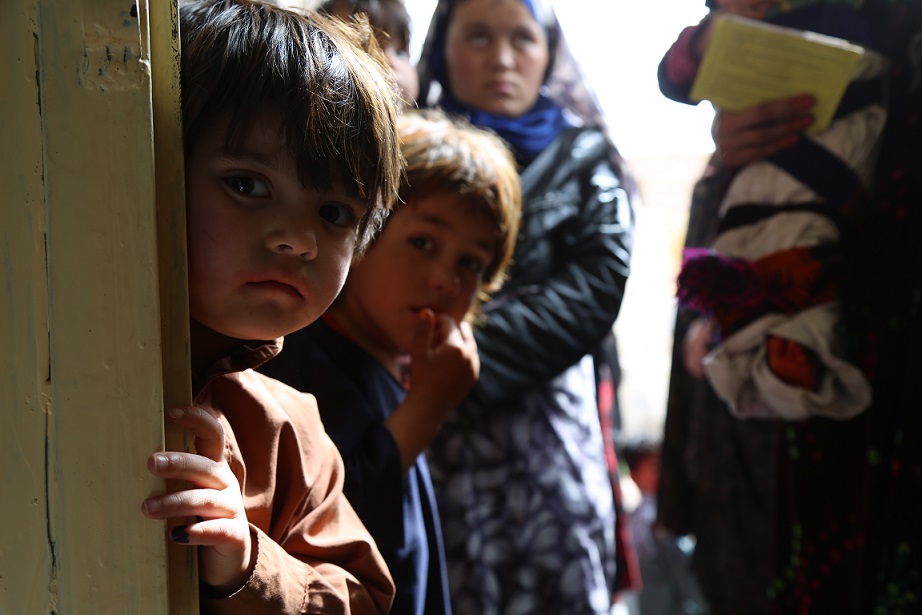 Families queuing for routine vaccinations outside a comprehensive health centre. Photo: Tuuli Hongist
(Updated 3 July 2018)