Leprosy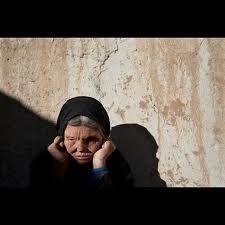 Leprosy is endemic in 12 provinces in Afghanistanis endemic in several districts over 12 provinces, in which WHO, in coordination with the Ministry of Public Health, has established and strengthened surveillance and active case-detection.
Since 2007, the national leprosy control and elimination programme is integrated with the national tuberculosis (TB) control programme. This coordinated approach has made it possible to increase case-finding capacity; from 44 new cases detected in 2001 to 51 in 2011.
Early diagnosis, prompt treatment and close follow-up of patients during the treatment were all success factors contributing to have only two cases affected by grade 2 disabilities. This is the most advanced stage of permanent and often irreversible disability caused by leprosy, when the health system fails to reach patients and provide them with quality treatment services. Ultimately, the further reduction of grade 2 disabilities is a proxy of equity in access to quality health care for people affected by leprosy: it suggests that patients have better and improved capacity to access and use available leprosy treatment services in primary health care; but also indicates health care staff has made progress in providing correct and prompt diagnosis.
WHO and the Ministry of Public Health have also implemented several initiatives, particularly community mobilization campaigns, to fight stigma and social marginalization which still prevails among communities, particularly in remote and rural areas.
Expanding coverage of quality services

In alignment with the WHO Enhanced Global Strategy for the Further Control and Elimination of Leprosy (2011–2015), WHO provides technical support to the national leprosy programme by:
developing mid-term national strategic plans for leprosy control, in order to address the health and social burden posed by the disease
providing technical support to the national programme in scaling up control activities throughout the 12 endemic provinces
strengthening the joint monitoring and supervision system in coordination with the national programme
reducing stigma and discrimination against leprosy-affected people through advocacy, communication and education
consolidating the leprosy network and referral system by using provincial TB coordinators.