Kabul 13 June 2017 - Since December 2016, WHO has supported the operation of 17 mobile clinics in camps for over 41 000 internally displaced persons (IDPs) in Kabul, including over 16 000 women and over 8200 children under the age of 5. The mobile clinics, supported by generous donations from USAID, European Civil Protection and Humanitarian Aid Operations (ECHO) and the Common Humanitarian Fund (CHF), provide essential health services, including vaccinations, ante- and postnatal care, family planning services, nutrition counselling and health education. Between December 2016 and April 2017, the clinics handled over 31 000 out-patient visits and over 1200 ante-natal care visits, and the teams vaccinated more than 600 children against measles.
As conflict escalates in many parts of Afghanistan, the number of IDPs in need of assistance soars. Since the beginning of the year, over 103 000 Afghans fled their homes due to conflict while last year conflict displaced over 665 000 Afghans.
Through this photo essay, see how WHO and partners are supporting health services for internally displaced Afghans living in Kabul.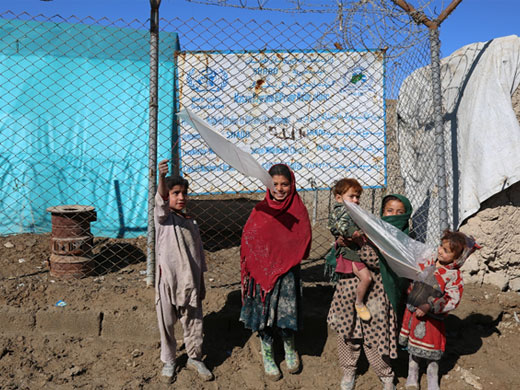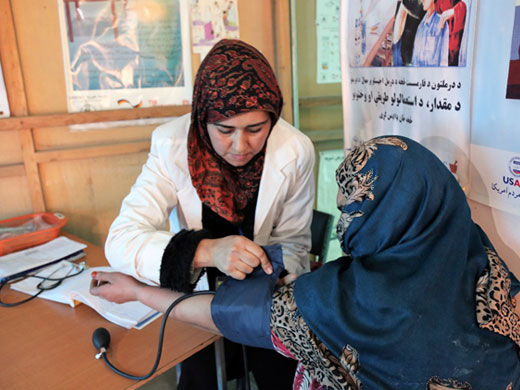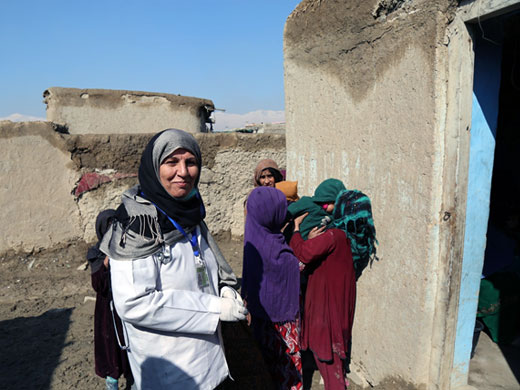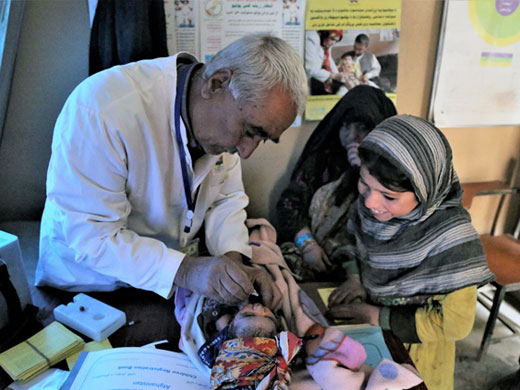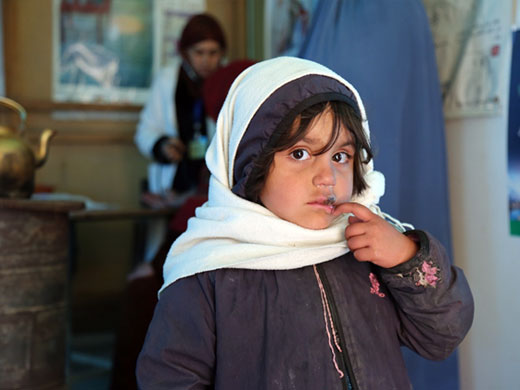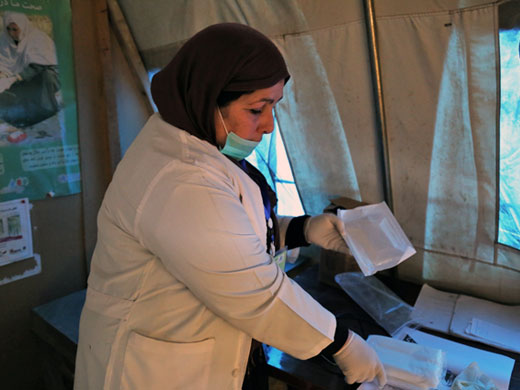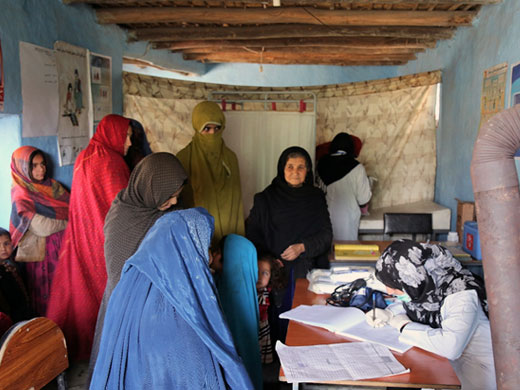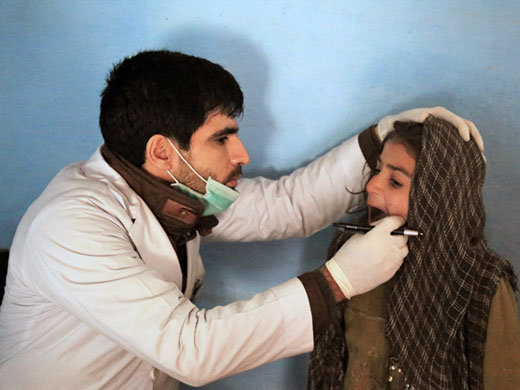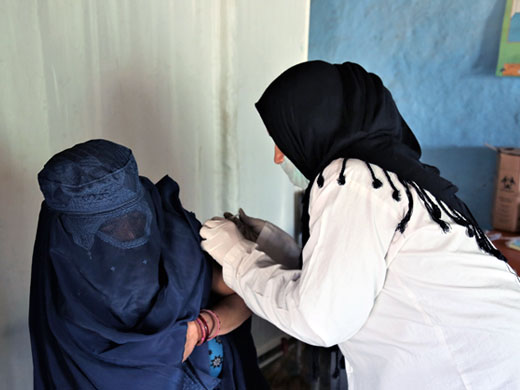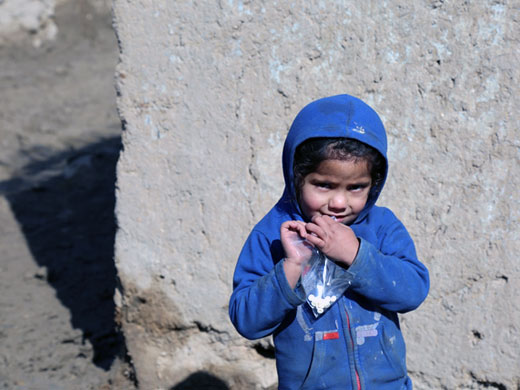 Credit: WHO Afghanistan/S.Ramo
Children stand in front of the WHO-supported mobile clinic at the Nasaji Bagrami camp for internally displaced persons in Kabul. The Nasaji Bagrami camp is home to over 700 families – almost 1000 children under 5 – most of whom have fled ongoing violence and conflict in their provinces. Around 60% of the 103 000 Afghans displaced due to conflict in 2017 are children.