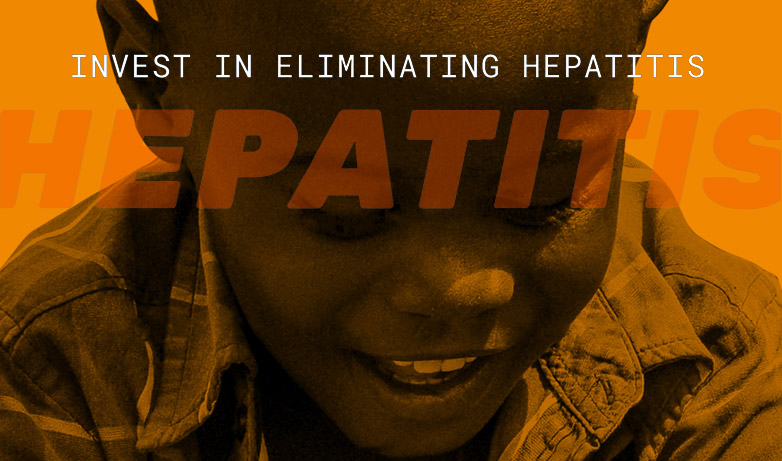 On World Hepatitis Day 2019, WHO is calling on countries to increase financing for hepatitis prevention, testing, treatment and care services under slogan "Invest in eliminating hepatitis". The campaign aims to:
urge national and regional policy-makers to increase political and financial commitments for the hepatitis response;
encourage people to access hepatitis prevention, testing and treatment services.
WHO's global hepatitis strategy, endorsed by all WHO Member States, aims to reduce new hepatitis infections by 90% and deaths by 65% between 2016 and 2030.
Hepatitis C in the Region
hepatitis C chronic infection prevalence: 2.3%, or 15.2 million people.
hepatitis C virus incidence: 63 per 100 000 population
80% of people with heptatis C virus live in Egypt and Pakistan.
15
million

living with hepatitis C virus in the Region
80
%
of cases are in Egypt and Pakistan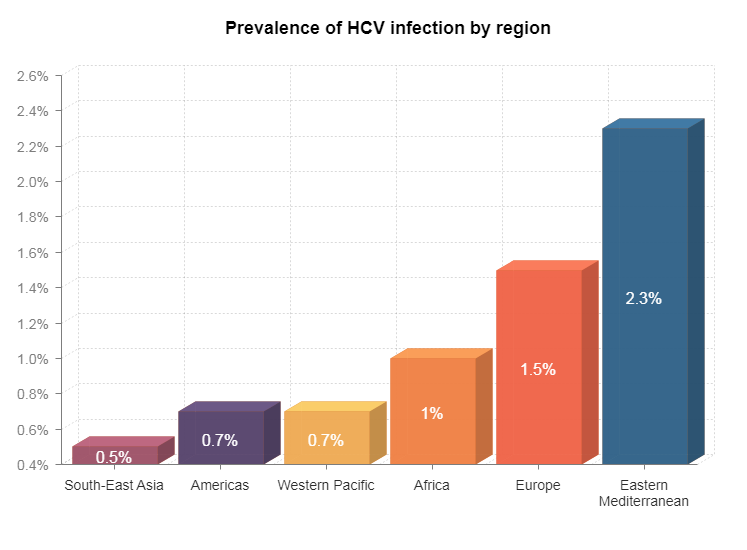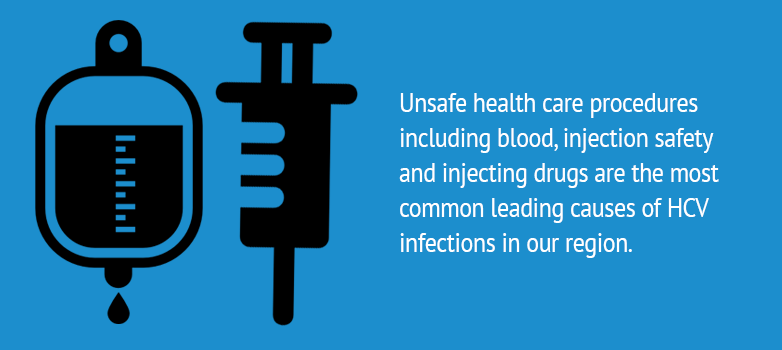 Hepatitis B in the Region
Regional hepatitis B infection (defined as hepatitis B surface antigen positive) prevalence: 3.3% or 21.3 million people (as of 2016);
Cumulated incidence of chronic hepatitis B viral infection (prevalence of HBsAg in children under 5 years: 1.6%);
An estimated 80% of all people with heptatis B infection in the Region live in 8 countries: Pakistan, Sudan, Yemen, Islamic Republic of Iran, Egypt, Syria, Afghanistan, and Morocco.
In 2016, it was estimated that 18.8% of HBsAg-positive individuals in the Region were co-infected with hepatitis D virus;
50% of people with hepatitis B viral infection in the Region live in Pakistan.
21
million

living with hepatitis B virus in the Region
50
%
of cases are in Pakistan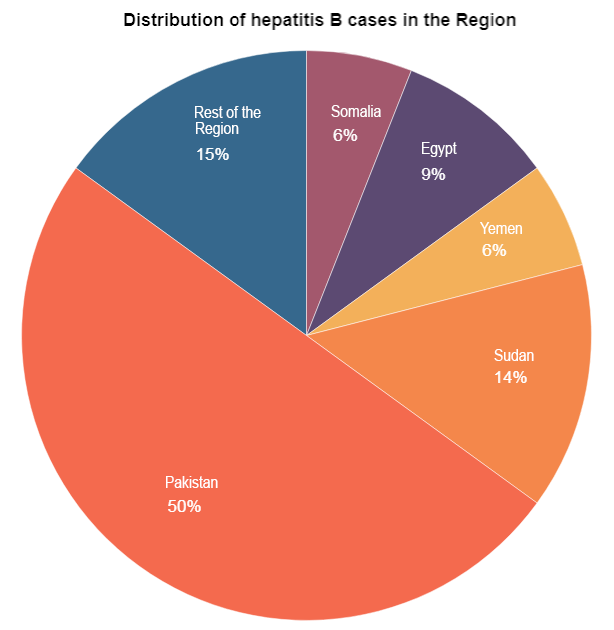 To achieve universal health coverage and within the 2030 Agenda for Sustainable Developoment the focus needs to be on achieving impact in countries, leaving no one behind and strengthening and monitoring country-level responses.
Related link