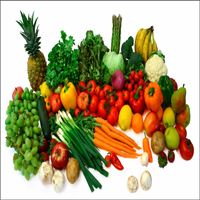 Food and nutrition security is a major focus of regional nutrition programme. Food security includes both physical and economic access to food. Basic components of food security include the following aspects.
Availability: Sufficient quantities of appropriate food are available from domestic production, commercial imports or food assistance on a consistent base.
Access: Adequate income or other resources are available to access appropriate food through home production, buying, exchange, gifts, borrowing or food aid.
Utilization: Food is properly used through appropriate food processing and storage practices, adequate knowledge and application of nutrition and child care practices, and adequate health and sanitation services.
Stability: Adequate food must be obtainable at all times so that access and availability of food is not curtailed by acute or recurring emergencies (sudden crises or seasonal shortages).
Related links
Health action in crisis, Drought