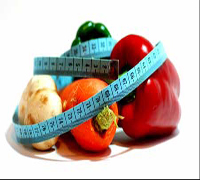 The overall aim of the regional nutrition programme is to ensure access for all people to safe and healthy food that meets their recommended nutritional requirements. This is done by supporting the development of sound food and nutrition polices and promoting healthy nutrition knowledge and practices.
Objectives
The specific objectives of the regional nutrition programme are to:
strengthen national capacities in Member States for formulating and implementing national food and nutrition strategies and plans of action to improve the nutrition status of the population and address emerging nutrition challenges and transitions;
improve the micronutrient status of the populations of Member States through innovative programmes of food supplementation and food fortification with micronutrients of public health significance;
strengthen and improve national capacities of Member States to respond to the nutrition needs of populations living under both normal and complex emergency situations;
provide technical support to countries of the Region to establish technical and programmatic collaboration with partners at global, regional and national levels to promote intersectoral action on food and nutrition;
develop regional and national-level standardized guidelines and protocols for the detection, prevention, management and monitoring of all forms of malnutrition;
support the introduction and implementation of the new WHO growth standards in Member States;
establish and strengthen nutrition databases and surveillance systems on the major forms of malnutrition in Member States.