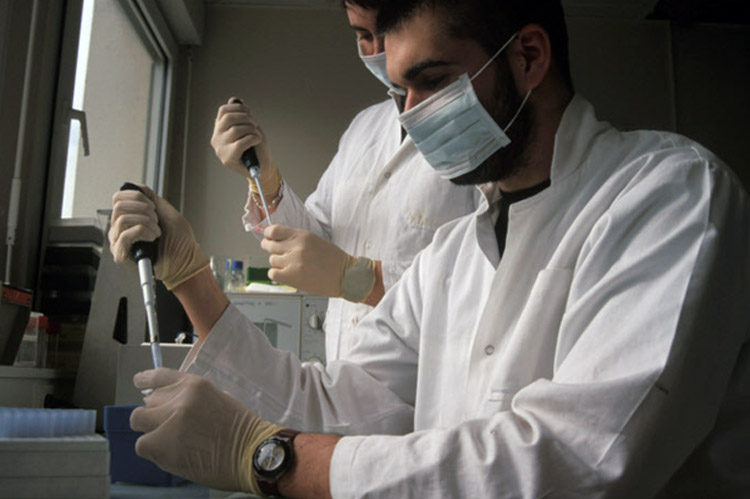 Face masks offer protection against SARS infection (Photo: Michel Depardieu/INSERM)
SARS
Severe Acute Respiratory Syndrome (SARS) is a viral respiratory illness caused by the SARS-associated coronavirus (SARS-CoV). Considered the first emerging epidemic of the 21st century, SARS emerged in Asia in February 2003 and spread to more than two dozen countries in North America, South America, Europe, and Asia before being contained. At the end of the epidemic in June 2003, SARS-CoV had infected 8422 people and killed 916. In the Eastern Mediterranean region, only one case was reported, from Bahrain.
SARS is spread by close person-to-person contact, most readily by respiratory droplets. Symptoms of the disease include high fever, headache, an overall feeling of discomfort, and body aches, sometimes diarrhea, a dry cough (after 2-7 days) and pneumonia. Severe cases often evolve rapidly to respiratory distress and require intensive care.
Although vaccines are being researched, there is currently no specific treatment for SARS. The focus lies on prevention, including surveillance and early detection, proper hygiene, and avoiding direct contact with infected bodily fluids.
Latest updates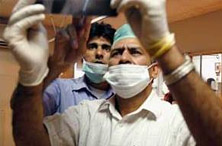 Latest regional bulletins, updates and publications on SARS