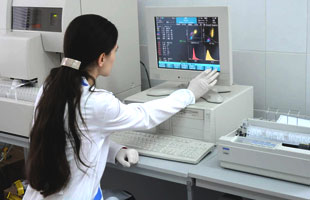 Reliable and timely health information is essential for policy development, proper health management, evidence-based decision-making, rational use of resources and monitoring and evaluation of the public health situation, health care delivery and outcomes. While the demand for health information is increasing in terms of quantity, quality and levels of disaggregation, the response to these needs is hampered because of fragmentation and major gaps and weaknesses in national health information systems.
The strengthening of health information systems is a priority for WHO in the Region. Intensive work with Member States since 2012 has resulted in a clear framework for health information systems and 68 core indicators that focus on three main components:
monitoring health determinants and risks;
assessing health status, including morbidity and cause-specific mortality; and
assessing health system response.
The regional core indicators were endorsed by the WHO Regional Committee for the Eastern Mediterranean at its 61th Session in 2014. Since then Member States have started to adopt and report on the core indicators. Efforts are also being made to improve the capacity of Member States in reporting on core indicators. In light of the targets of the Sustainable Development Goals, consultation is under way with Member States to update and potentially expand the core indicators list. These changes will be reflected in the concise indicator registry.
As part of WHO's efforts to strengthen national health information systems, WHO is supporting capacity-building in death certification, ICD coding and use of the DHIS2 platform to enhance the reporting of routine data. WHO is also developing appropriate modalities to assess national health information systems in a comprehensive way that supports Member States in improving such systems.
Health information and statistics programme is within the Department of Information, Evidence and Research