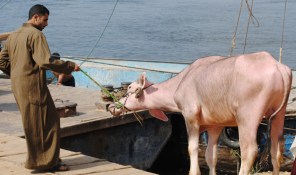 Emerging zoonotic diseases have potentially serious human health and economic impacts. Photo credit: WHOEmerging diseases are diseases that appear in a population for the first time, or that may have existed previously but are rapidly increasing in incidence or geographic range.
Environmental changes, human and animal demography, pathogen changes and changes in farming practice are among the factors that lead to emerging diseases. Social and cultural factors such as food habits and religious beliefs play a role too.
Emerging diseases have economic repercussions well beyond their immediate health costs. They may impede trade and travel or cause disproportionate alarm, especially if rumours of intentional use become widespread. The answer to the international threat from these diseases is through well coordinated global surveillance and response.