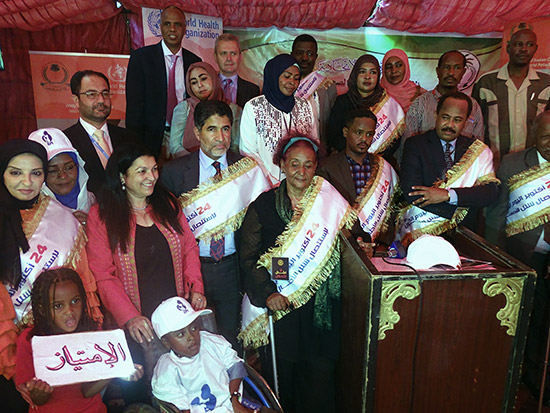 Khartoum, 27 October 2019 – The Government of Sudan, in partnership with World Health Organization (WHO), the United Nations Children's Funds (UNICEF) and other health partners supporting the national polio programme in Sudan marked World Polio Day on 24 October and the declaration of the global eradication of poliovirus type 3 strain.
The celebrations involved a series of awareness-raising activities and emphasized the importance of the continuing support of the international community in eradicating remaining type 1 virus.
"The Government of Sudan, WHO, UNICEF and all partners have achieved a milestone success in keeping the country polio free and protecting our children against this crippling and fatal infectious disease," said Dr Akram Ali Altoum, Federal Minister of Health in Sudan. "We need to continue advocating for a strong routine immunization programme in Sudan. We hold ourselves and our community members accountable for maintaining a polio-free Sudan," he added.