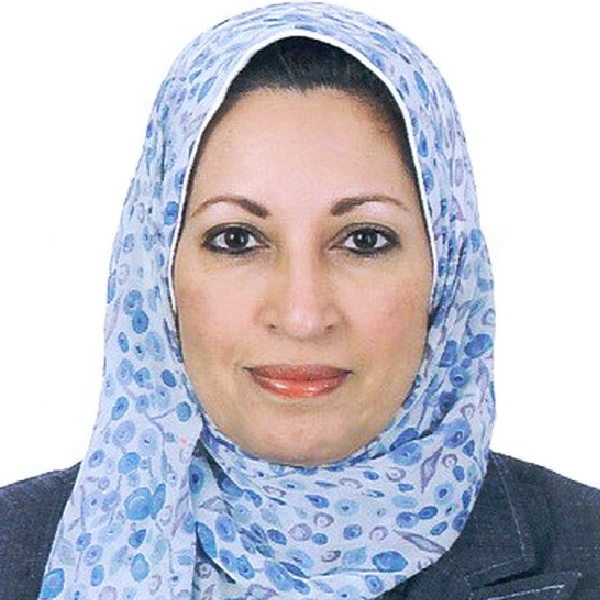 Dr Hoda Atta, acting Director of the Department of Communicable Disease Prevention and Control
Dr Hoda Atta, acting Director of the Department of Communicable Disease Prevention and Control
Dr Hoda Youssef Atta (Egypt) was appointed acting Director of the Department of Communicable Disease Prevention and Control in April 2019, a position she has previously held on two occasions from September 2015 to July 2016 and from March to May in 2017.
In January 2016, Dr Atta was assigned as Coordinator for, HIV, Tuberculosis, Malaria and Neglected Tropical Diseases. One of her main responsibilities is as the Eastern Mediterranean Region focal point for collaboration with the Global Fund for HIV, TB and Malaria.
Dr Atta received her Bachelor's degree in Medicine and Surgery in 1984 from the College of Medicine, Alexandria University, in Alexandria, Egypt. In 1989, she obtained her Masters degree in Public Health – Preventive and Social Medicine from Alexandria University.
She was awarded a doctoral dissertation grant from the National Institutes of Health in the United States of America (USA) in 1993. She obtained her PhD degree with a focus on epidemiology in 1994 from Old Dominion University, in collaboration with Eastern Virginia Medical School, in Norfolk, Virginia, USA.
Before joining WHO, Dr Atta worked as assistant professor from 1995 to 1997 in the Community Medicine Department, Alexandria Faculty of Medicine.
Dr Atta joined the WHO Regional Office in 1997 and worked in the Communicable Disease Surveillance unit. From 1998 to 2003, she worked as a Medical Officer for the malaria programme and also as focal point for tropical disease research in the Department of Communicable Disease Prevention and Control. From 2004 to 2015, she was the Regional Advisor for malaria. She has supported malaria elimination in several countries of WHO's Eastern Mediterranean Region and contributed to certification efforts in Morocco and the United Arab Emirates.