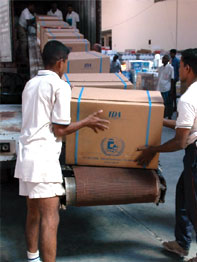 The programme for external coordination works to create an enabling environment for effective collaboration and partnerships at country and regional level. It contributes to strengthening resource mobilization capacity at regional and country level; updates donors on current needs in the Eastern Mediterranean Region; and ensures that sustainable funding is available for WHO's efforts to develop programmes and provide technical support to Member States in the Region to improve health services.
Information for current and potential donors on needs in the Region and donor guidelines.
Partnerships are vital in improving the health of the population in the Region.