World Health Day 2017
Depression:
Let's talk
This year's World Health Day 2017 campaign focuses on depression, what depression is, and how to prevent and treat it. The one-year campaign aims to reduce the stigma associated with depression and encourage people who are depressed to seek help.
In WHO's Eastern Mediterranean Region as many as 1 in 5 people are affected by depression and anxiety as a result of growing humanitarian crises, conflict and displacement.
Depression: what you should know
Depression is an illness that makes you feel constantly sad, lose interest in activities you enjoy and makes it difficult to carry out daily tasks.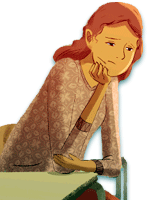 If you are depressed, sometimes just talking with people can help you feel better.