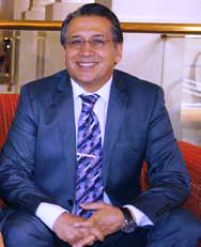 Dr Ghulam Rabani Popal, WHO Representative for SomaliaThe World Health Organization (WHO) Representative is head of the WHO Country Office and coordinates health programmes in Somalia in close collaboration with the health authorities. The health programmes are supported by around 300 national and international staff.
The WHO Representative is a policy adviser to the health authorities and advocates for health to be considered as an integral part of the national development and aid cooperation. WHO is the lead agency of the Somali Health Cluster that coordinates the emergency health intervention in the country.
Dr Ghulam Rabani Popal joined WHO Somalia in May 2013, as the new WHO Representative for Somalia. Before his assignment in Somalia, Dr Popal served as WHO Representative in Yemen and Iraq. Also he worked in the capacity of Regional Advisor for External Relations, Coordination an Resource Mobilization at the WHO Regional Office for the Eastern Mediterranean in Cairo, Egypt.
Dr Ghulam also served as Technical Officer for Emergency Relief Operations at the WHO Regional Office for the Eastern Mediterranean from 1995 to 1999. Prior to joining WHO, he held a number of posts in Afghanistan, including Director-General of International Relations at the Ministry of Public Health, and Medical Director and Executive Board Member of Afghan Health and Development Services, a nongovernmental organization.