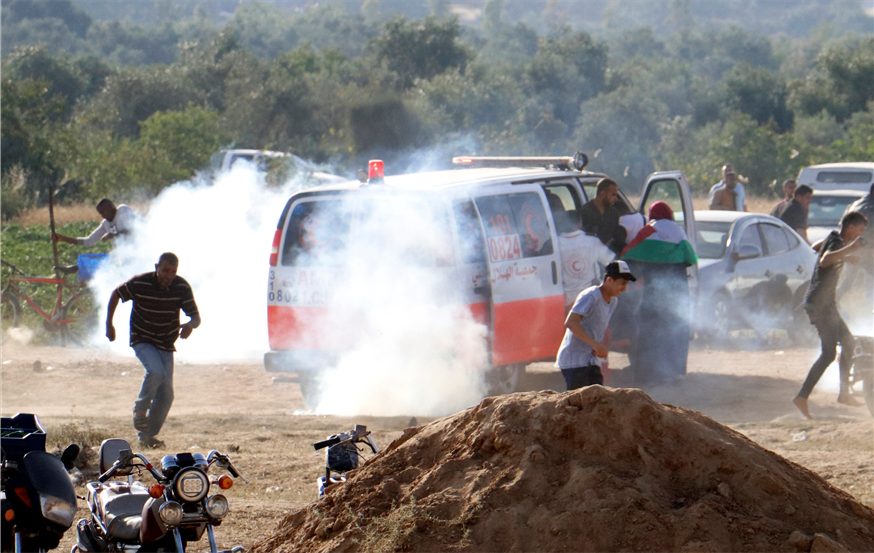 An ambulance attacked in Gaza during the Great March of Return demostrations. Photo: WHO
12 July 2019, oPt - The World Health Organization (WHO) is working with the Palestinian Ministry of Health, Office of the United Nations High Commissioner for Human Rights (OHCHR), and other health and human rights partners to strengthen the protection of healthcare in the occupied Palestinian territory (oPt). With financial support from the European Union and the Swiss Agency for Development and Cooperation, two workshops to identify key strategic interventions and good practices for better protection of healthcare took place in Gaza and Ramallah in July 2019.
There has been an unprecedented number of attacks on healthcare in the occupied Palestinian territory, and particularly in Gaza since the start of the Great March of Return. From 30 March 2018 to the end of June 2019, WHO recorded 577 attacks on healthcare, in which 4 health workers were killed and 793 injured. As a result of these attacks, 125 ambulances were damaged and 22 health facilities were affected.
"These numbers are unacceptable. Health attacks deprive people of urgently needed care, put the lives of health workers in danger, and undermine health systems," says Dr Gerald Rockenschaub, head of WHO's office for the occupied Palestinian territory. "Collectively, we need to enhance efforts to ensure that health staff in the occupied Palestinian territory can deliver services in a safe and protected environment, so that patients have unimpeded access. Health care must never be a target."
Representatives from the Palestinian Ministry of Health, UN agencies, local and international nongovernmental organizations, health workers and partners participated in the workshops. They reviewed ways to improve monitoring and explored strategies to prevent violence and better protect healthcare.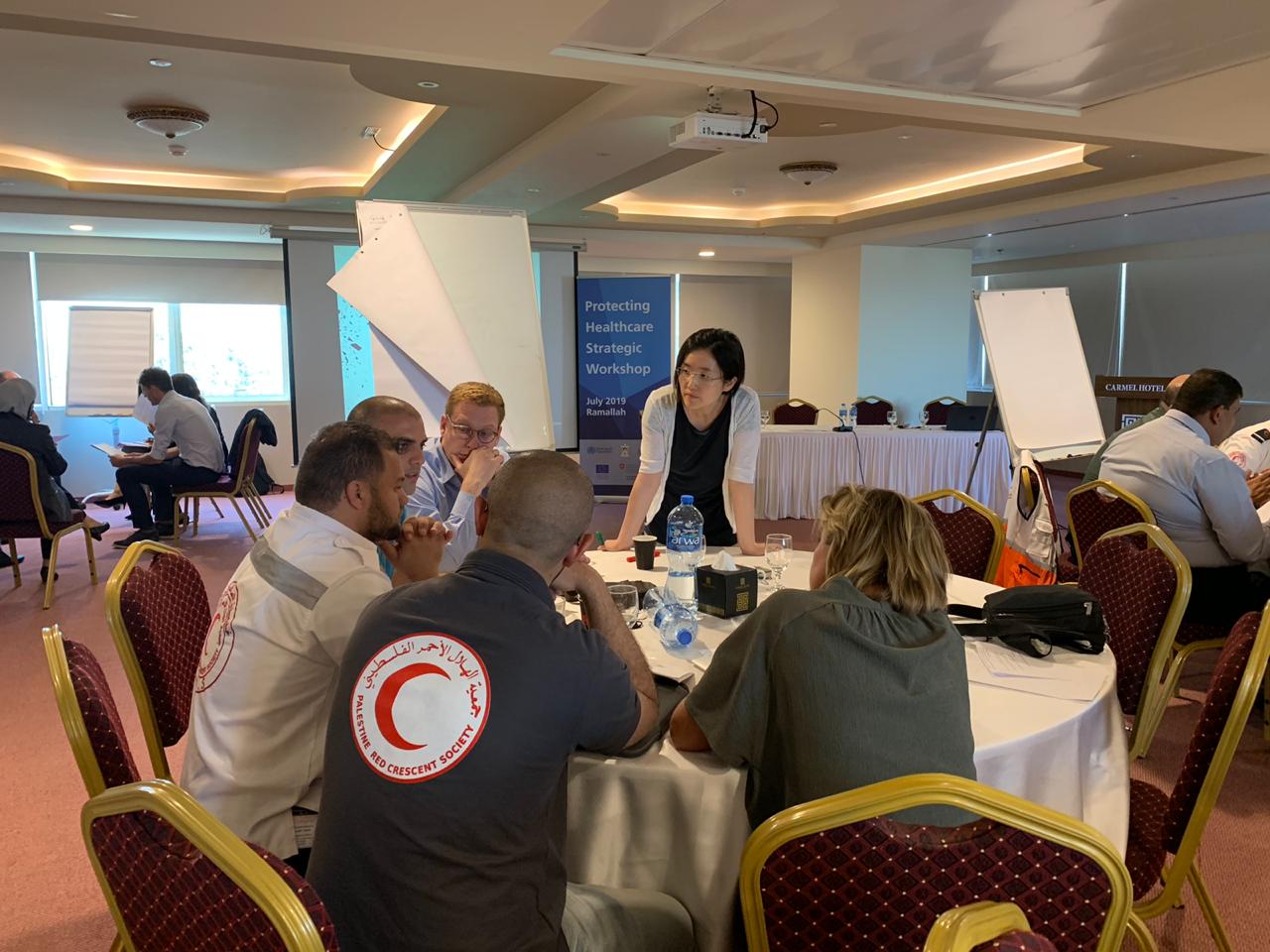 Group discussion during the workshop in Ramallah. Photo credit: WHO
"This workshop brings together people from different fields: those working on advocacy and directly on the ground, those documenting violations, UN agencies, diplomats. It's a great opportunity to have all these different actors come together and for us learn from each other and exchange ideas," says Rania Muhareb, a legal researcher from a Palestinian human-rights organization. "This workshop comes in the context of increased violations, killings and attacks. There is a real need for protection on the ground."
Building on the workshops, WHO, the Ministry of Health, OHCHR and partners aim to develop a joint strategy to improve collective efforts for the protection of healthcare in the occupied Palestinian territory.