On 27 January 2013, the Ministry of Health in Egypt informed WHO of a laboratory-confirmed cases of avian influenza A (H5N1). The patient was a 36-year-old female from Delengat district of Behera governorate. She developed symptoms on 16 January and was admitted to hospital in a critical condition.
The patient received antiviral treatment on 20 January but died on 26 January 2013. Investigation into the source of infection revealed that she had contact with sick and dead poultry prior to developing the symptoms.
With this latest case, a total of 170 cases of avian influenza A (H5N1) have been laboratory-confirmed so far. Of these, 61 were fatal (Figure 1).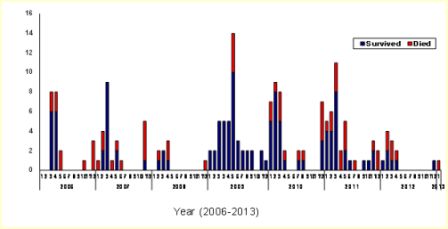 Figure 1. Cases of avian influenza, Egypt, 2006–2013 (n= 170)
Related links
Weekly epidemiological monitor on new case of avian influenza A(H5N1) in Egypt
Influenza at the human-animal interface