T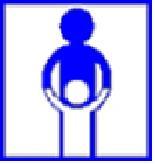 he Expanded Programme on Immunization (EPI) was established in 1974 through World Health Assembly resolution (WHA27.57). The resolution urged countries to build on the success of the global smallpox eradication programme, and to ensure that all children in all countries benefited from life-saving vaccines.
The EPI was initiated in the early 1980s and by 1987 immunization coverage in Iraq had reached 94%. Then as a result of conflict and sanctions this coverage rate declined. A multiple indicator cluster survey for 1996–1997 reported 74% coverage in 1995. Since the change of regime in 2003, the Ministry of Health has strengthened its immunization programme, including revitalization of the disease surveillance system and reactivation and rehabilitation of the vaccine cold-chain system. Table 1 shows rates of immunization coverage for 2011.
Table 1. Immunization coverage 2011

Baccille Calmette Guérin vaccine (BCG)

69%

Third dose of diphtheria toxoid, tetanus toxoid and pertussis vaccine (DTP3)

89%

Third dose of hepatitis B vaccine (HepB3)

84%

Measles-containing vaccine (MCV)

91%

Third dose of polio vaccine (OPV3)

89%
Source: Ministry of Health  2011
The situation regarding vaccine-preventable diseases has been affected by the socioeconomic situation and health system capacity. Despite the relative improvement in the security situation, poor infrastructure, substandard primary health care services and lack of access of mothers and children to primary health services left 197 000 infants not completely immunized by the life-saving diphtheria, tetanus, pertussis vaccine during 2010.
The extensive measles outbreak in 2008 and the first half of 2009, affecting more than 34 897 people, indicate the need to upgrade the EPI programme. Further efforts are needed to boost routine coverage of infants with essential vaccines so as to achieve the set goals at >90% national vaccination coverage and >80% vaccination coverage in every district by 2013.
Pending attainment of this objective, periodic national and subnational supplementary immunization activities among children under 5 years, using OPV3 and MCV will be needed to boost immunity levels and achieve measles elimination and prevent wild poliovirus importation. These campaigns have targeted defaulters, and improved population immunity from 2008 to 2011. Some achievements of the EPI programme have included the following.
Maintaing a polio-free status for the last 12 years, the last polio case was reported in January 2000, since then no polio case was confirmed in the presence of certification standard surveillance.
Maternal and neonatal tetanus reduced by 20% since 2000. 
Since 2005, teh Ministry of Health is using its own resources for procuring all needed vaccine, auto-disabled syringes (AD syringes introduced since 1987), safety boxes and cold chain equipment. However, still UNICEF and WHO are called upon to bridge gaps here and there, hence strong action in capacity-building in the areas of quantification and forecasting of needs is still needed.
Widespread network of functioning primary health care centres across the country, out of 1980 primary health care units 1276 (64%) provide EPI services (Ministry of Health 2011).
Professional and motivated EPI staff.
Surveillance system for other EPI target diseases is satisfactory and more than 90% of the reporting sites reporting timely and regularly.
Satisfactory vaccine-preventable diseases/communicable disease surveillance feedback from central to governorate level. In 2011, almost 100%.
Financial commitment for all EPI vaccines procurement. For new vaccines, the Ministry of Health introduced Hib and rotavirus and committed to introducing pneumococcal vaccines as part of the national EPI programme.