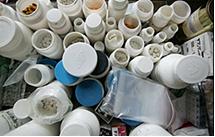 Essential medicines should satisfy the priority health care needs of the population and be selected according to public health relevance, evidence on efficacy and safety and comparative cost–effectiveness.
The Iraqi health sector faces considerable and complex challenges. These challenges encompass improving access to quality health services by transforming the hospital-oriented system to a primary health care model and overcoming recurring shortages of essential medicines.
A country with limited public health regulatory capacities on service delivery and health technology, including the pharmaceutical sector, needs tremendous technical know-how and expertise to strengthen access to essential medicines and consolidate the regulatory function.
Strategic directions
The following are strategic directions for the pharmaceutical sector in Iraq.
A decision is needed on the appropriate organizational structure of the pharmaceutical sector (private versus public) and Kimadia
There is a need fo pharmaceutical laws and regulations and a regulatory authority for medicines, which should be a separate body promoting good governance of medicines and following a transparent approach
Policy-making and implementation need to be separated as Kimadia can not feasibly play both roles
National medicine policy needs to be an integral part of national health policy
There needs to be a degree of decentralization but normative and regulatory functions at the national level 
Funding mechanisms for the pharmaceutical sector and clarity on the administrative and financial status of Kimadia is needed
Needs assessment, importation, manufacturing of medicines and distribution needs to be streamlined
Investment is needed in human resource development
Investment is needed in infrastructure and modern technology
There needs to be rationale use of medicines and monitoring and evaluation of essential medicines policy
Access to essential medicines and social protection (health insurance) is needed.
Major achievements
The following are major achievements for the pharmaceutical sector in Iraq.
Different components of the medical supply management system have been developed.
The national drug quality control laboratory has been reactivated.
A national medicines policy has been drafted.
Technical support has been provided by different ministerial technical committees on medicine needs and quantification.
Therapeutic medicine committees and a pharmacovigilence centre has been established.
Capacity-building and institution strengthening has been conducted with over 300 professionals trained in different fields of essential medicines policy, including quality assurance.
The establishment of a national regulatory authority has been supported (references and documentation on policies, strategies, standards, guidelines, medicine registration.
Monitoring the rational use of medicines.