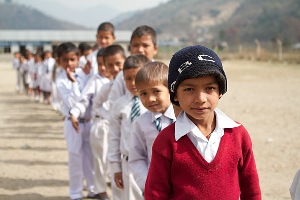 Smallpox vaccine administration is warranted in individuals exposed to the virus or facing a real risk of exposure. Photo credit: WHOSmallpox is an acute contagious disease caused by Variola virus, a member of the orthopoxvirus family. It was one of the world's most feared diseases until it was eradicated by a collaborative global vaccination programme led by the World Health Organization.
Early symptoms include high fever and fatigue. The virus then produces a characteristic rash, particularly on the face, arms and legs. The resulting spots become filled with clear fluid and later, pus, and then form a crust, which eventually dries up and falls off. Smallpox was fatal in up to 30% of cases.
The last known natural case was in Somalia in 1977. Since then, the only known cases were caused by a laboratory accident in 1978 in Birmingham, England, which killed one person and caused a limited outbreak.
The global eradication of smallpox was certified, based on intense verification activities in countries, by a commission of eminent scientists in December 1979 and subsequently endorsed by the World Health Assembly in 1980.