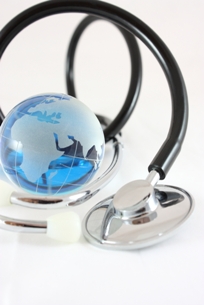 eHealth is the use of information and communication technologies (ICT) for health. eHealth is increasingly being used to eliminate geographical and financial barriers to health. Its application includes diagnosis and treatment, data management, education, and facilitation of communication between patients and physicians.
The WHO eHealth services programme provides technical support to countries on eHealth governance issues and policy frameworks. It supports Member States in implementing globally-approved standards and norms within national systems to enhance interoperability between different systems and between countries of the Region.
The programme also seeks to build an evidence base for the field of eHealth and develop monitoring and evaluation models and methods to measure the impact of e-Health interventions.