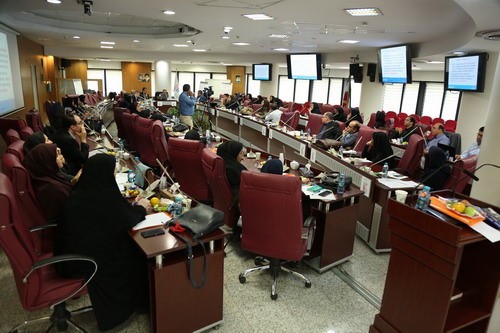 8 January 2020, Cairo – In October 2019, WHO and the Eastern Mediterranean Association of Medical Editors (EMAME) held a two-day workshop on ethics in scientific writing and journal publishing for more than 25 biomedical journal editors. The workshop took place at the Iran University of Medical Sciences in Tehran, Islamic Republic of Iran.
The objectives of the workshop were to: share and discuss the principles of ethics in health research in general, with a special focus on scientific writing and journal publishing; focus on aligning science journal publishing in the Islamic Republic of Iran with international and regional ethical standards and best practices; encourage participants to draw on existing national, regional and international professional networks and resources; and encourage participants to network among themselves, work together to develop robust policies and standards, and cascade their experience to the authors and editors they deal with.

The first day concentrated on ethics in the research process, including the history and principles of research ethics, research governance, ethics in planning, conducting and analysing research, and research misconduct. The second day looked at ethics in the publication process, including the ethics of peer review, the ethics of authorship, plagiarism, developing publishing policy and useful international, regional and national networks and resources.

The workshop was facilitated by Mr Tobias Boyd, Manager, Editorial, Graphics and Publications, and Dr Ahmed Mandil, Coordinator, Research and Innovation, from the WHO Regional Office for the Eastern Mediterranean and Professor Farhad Handjani, President of EMAME.