WHO enhances access to basic health care in Yemen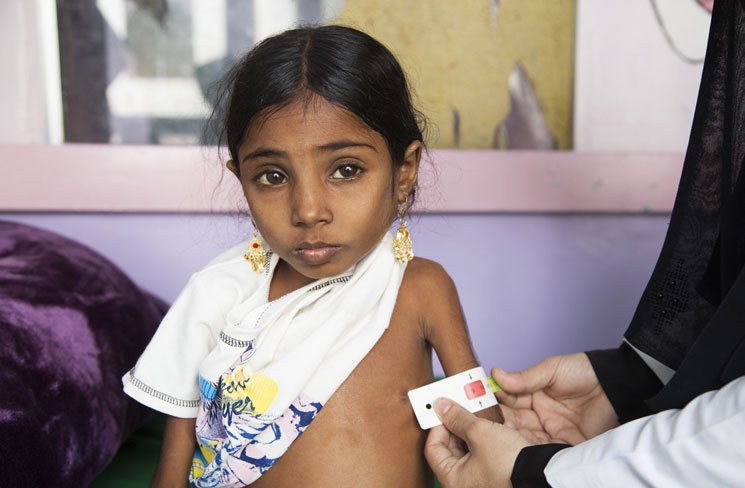 17 December 2018 – Afaf, 7, has come to Aslam district to Al Jumhouri Hospital in Hajjah governorate, Yemen, a journey of more than a 100 km over difficult roads, to receive treatment for severe acute malnutrition and other problems.
"When we have money to seek medical care we take her to the hospital, but when we don't she must stay at home until she recovers on her own," said Um Afaf.
In the same hospital is Nabila Yahya. She has come from Al Shaghadira District with her six-week old daughter Amira.