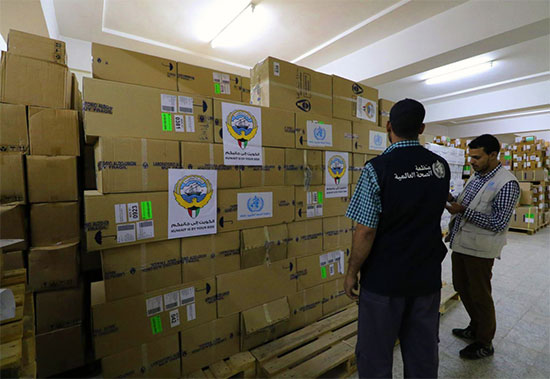 3 October 2019 – Thanks to the generous support of the Government of Kuwait, in terms of continued funding, based on a long-standing partnership—in the amount of US$ 23 million, this flexible funding is currently allowing WHO to meet the most urgent needs of the people of Yemen even as the situation evolves on a daily basis—impacting response operations frequently.
Almost 20 million people lack access to adequate healthcare, and 17.8 million people lack access to safe water and sanitation—a large contributor to the world's largest, most explosive, cholera outbreak that has sickened over 1 million men, women and children.
Vaccine preventable diseases, poor sanitation and diseases, including cholera, measles, dengue, and diphtheria outbreaks left millions of people ill last year. Yemen's health system is on the brink of collapse and is at-risk of famine. It is unique from other food insecure contexts due to the sheer scale of those at-risk—an estimated 20 million people, who are facing pre-famine conditions are on the verge of starvation.