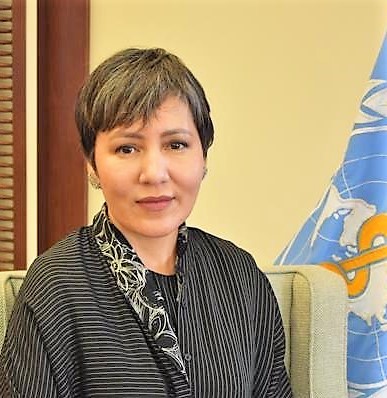 Dr Akjemal Magtymova, WHO Representative to the Syrian Arab Republic
7 May 2020 – WHO welcomes Dr Akjemal Magtymova as incoming WHO Representative to the Syrian Arab Republic. Dr Magtymova joins WHO Syria at a critical time, with multiple public health threats threatening the well-being of millions of Syrians. An outbreak of COVID-19 in the country has placed additional pressure on a health system ravaged by years of war.
"I am delighted to join the WHO Syria team to support its mission. What we do is noble, and I have no doubt that it is driven by this team's passion to help others. Each of us has a greater reach beyond the individual people we serve, impacting whole populations. WHO is a global leader in public health, and what makes WHO is us, its staff who remain committed to overcoming all challenges and succeeding. We at WHO embrace partnerships; we do not compete for the prestige or the niche, but we gain respect by competency, professionalism and the results we accomplish," said Dr Magtymova as she started her new assignment.
» Full story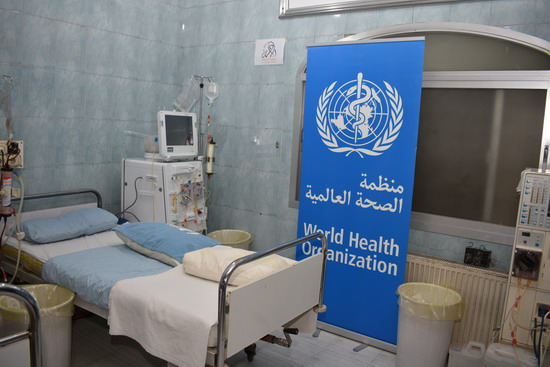 19 April 2020 - Generous funding from the Government of Norway during the last 4 years has enabled WHO to reach more than 1.4 million beneficiaries in Syria and improve their access to primary health care services through 40 nongovernmental organization partners.
From 2016 to 2019, Norway provided flexible funding to WHO Syria totalling more than US$ 34 million. Of this, nearly US$ 2.7 million was directed to national NGOs operating within the health sector, allowing WHO to scale up its interventions across the country and access hard-to-reach areas.
"Norway has been among WHO's key partners throughout the crisis in Syria. Its generous contributions enabled WHO to continue providing health facilities with needed medicines, medical supplies and equipment, as well as mobile clinics and ambulances, facilitating the provision of health care services to patients across the country," said Dr Nima Abid, acting WHO Representative in Syria.
» Full story
WHO welcomes Dr Akjemal Magtymova as WHO Representative in Syria

Saving lives in Syria with support from Norway