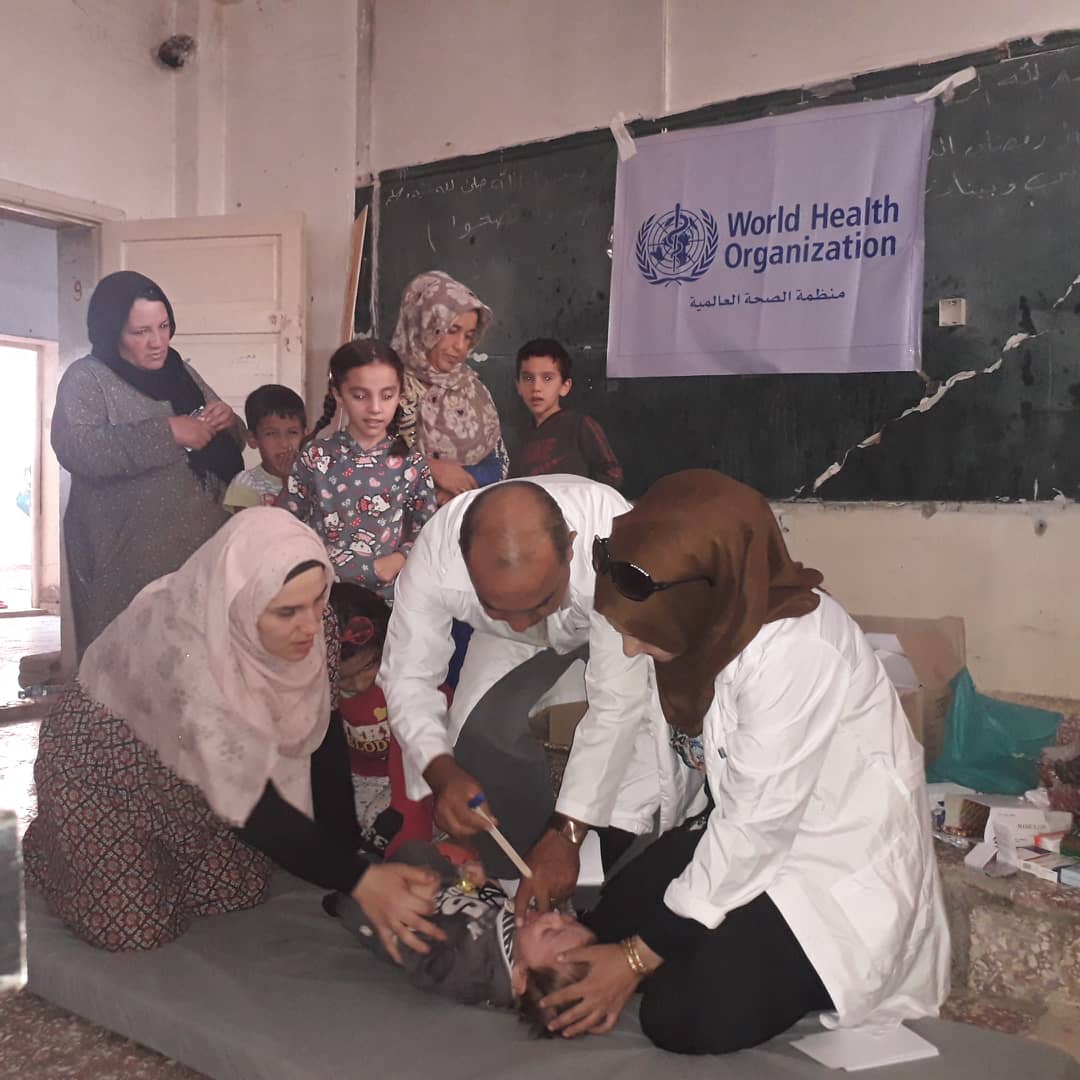 13 October, Cairo, Egypt — WHO is gravely concerned about the humanitarian health situation in northeast Syria, where up to 200,000 people have been displaced as a result of increased military operations since 9 October, and almost 1.5 million people are in need of health aid. Many of those affected by the recent hostilities have already experienced immense physical and mental stress as a result of years of conflict and repeated displacement.

People in need of essential health care services face challenges related to insecurity and limited access to health care. Already weakened health services in northeast Syria have been severely impacted by the latest security developments. The national hospital in Ras Al-Ain is currently out of service, and the national hospital and two health centers in Tel Abyad are also currently non-functional. The three field hospitals in Al-Hol camp have limited their services since 12 October as a result of the escalation of hostilities which has impeded access of health staff to the camp. All health facilities in camps hosting displaced people in Ain Issa and Ras al Ain have also been evacuated, with additional facilities under threat as the conflict rapidly escalates.

» Full story
22 September 2019 –The World Health Organization (WHO) has serious concerns over recent reporting of an increase in the number of child deaths in Al Hol camp. Such reporting has provided an inaccurate analysis on under-5 mortality, misrepresented some of the data, and overstated the gravity of the health situation in the camp.

While health needs in both the Annex – which houses foreign nationals - and the rest of the camp remain acute, overall mortality rates have been within international standards since April 2019; under-5 mortality rates have remained within international standards since May 2019. Contrary to the inaccurate reporting, there has been no increase in child deaths since March and mortality rates have remained stable over the past 6 months. Given the challenging operating environment and large health needs in Al Hol, these outcomes reflect well on the effectiveness of the collective humanitarian response in the camp.
» Full story
WHO gravely concerned about humanitarian situation in northeast Syria

WHO statement on mortality in Al Hol camp, Syria