Saving Somali children from vaccine-preventable diseases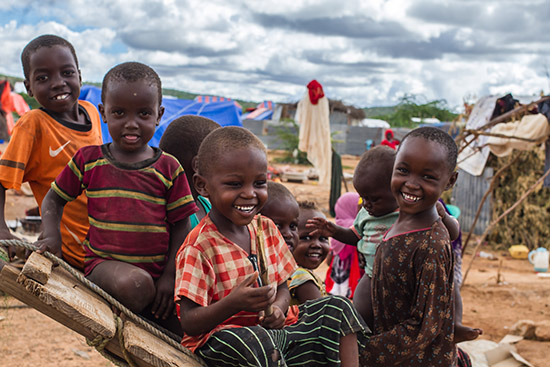 8 December 2019 – The first phase of a nationwide integrated polio and measles vaccination campaign has concluded in Somalia having achieved high coverage. WHO in collaboration with the Federal Ministry of Health and UNICEF launched the first phase of the campaign from 24 to 28 November 2019, targeting more than 1.7 million children under the age of five for polio vaccination and more than 1.5 million children aged six to 59 months for measles vaccination and vitamin A supplementation. This is the first time that an integrated campaign such as this has happened in Somalia. Vaccinators went from door to door to reach every child with life-saving vaccines, leaving no one behind.
The campaign was particularly focused on children in districts with high concentrations of internally displaced persons and nomadic communities due to the need to improve routine immunization coverage among these populations and reach those missed during routine immunization programmes. These population groups often have higher mobility and are therefore at increased risk for transmission of these diseases.