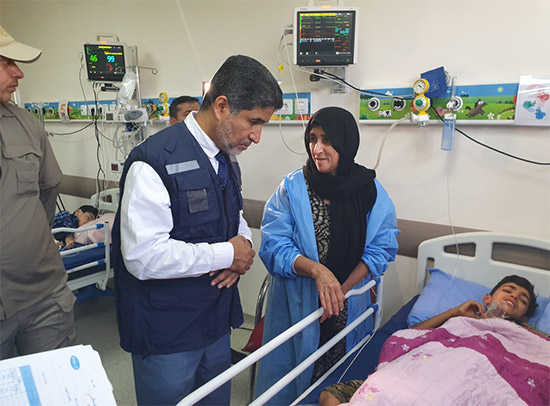 Cairo, Egypt, 24 July 2019 – I recently concluded a four-day visit to Iraq where I saw firsthand a health system transitioning from emergency response to reconstruction, rehabilitation and resilience, while at the same time addressing the health needs of millions of vulnerable Iraqis and refugees.
The country's new national health priorities, including health financing, environmental health and sanitation, and universal health coverage (UHC), indicate a new chapter in Iraq's health sector. This means accessible, affordable health services and improved health and well-being for all Iraqis, everywhere throughout the country. In my meetings with His Excellency the Minister of Health of Iraq and his technical team, we agreed that this aspiring goal can only be achieved through strengthened coordination and collaboration netween national health authorities, WHO and all health partners.
During my visit to Baghdad, I visited Al-Zwaya primary health care centre, where I saw the need to strengthen family medicine at the primary health care levels as a key component to achieving UHC.