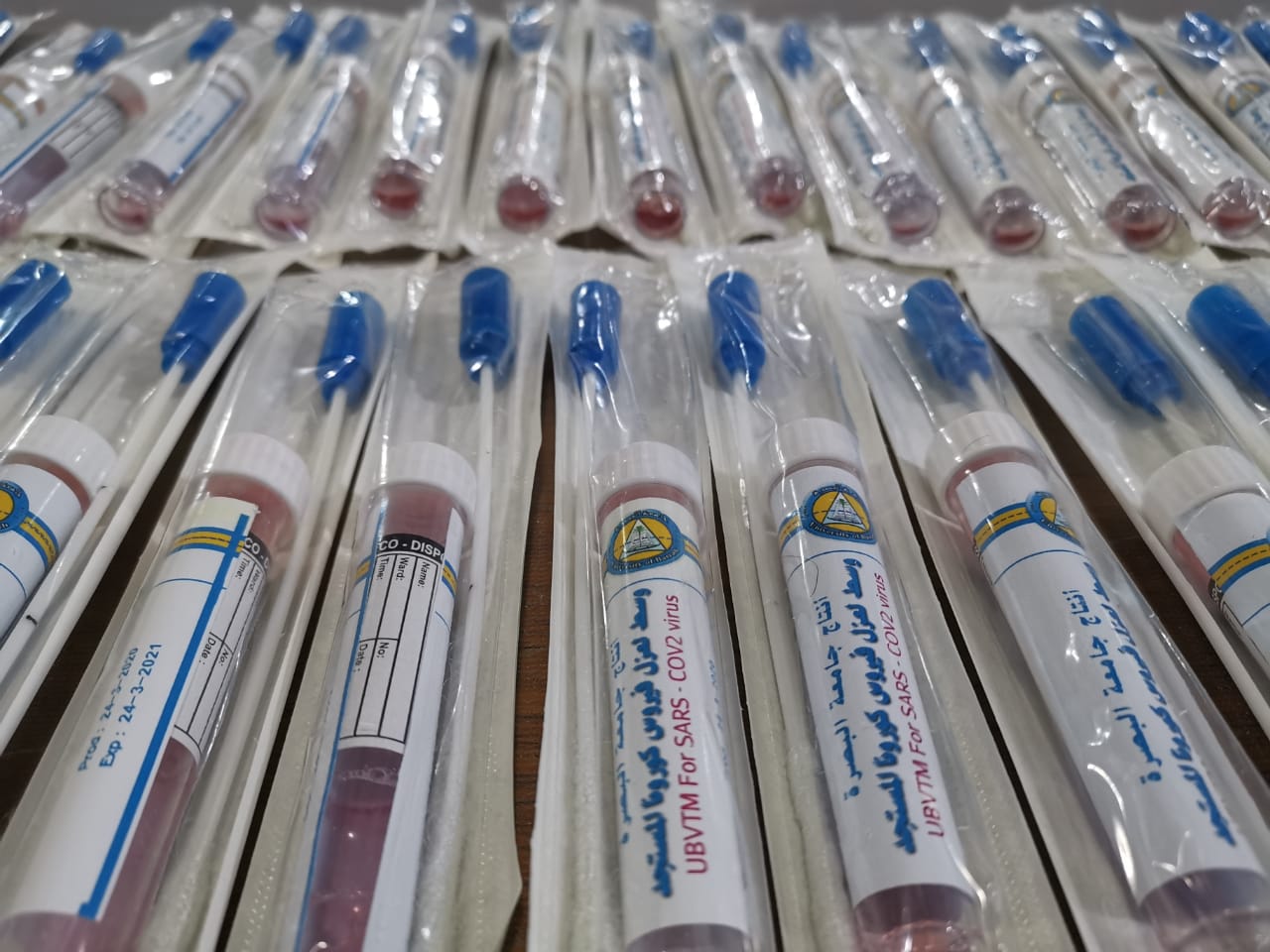 Basra, Iraq, 5 April 2020 – In cooperation with the World Health Organization (WHO), the COVID-19 Crisis Cell of Basrah University in southern Iraq has successfully produced urgently needed laboratory supplies to speed up testing of suspected cases.
The global demand on supplies and equipment to fight COVID-19 has created a worldwide shortage of supplies. In particular, stocks of virus transport medium (VTM) — a gel-like substance used to preserve nasal swab specimens while they are being transported to laboratories — have been low.
As of 1 April, the University manufacturing team produced more than 1620 VTM, in addition to 3200 nasal swabs. These were delivered to health directorates in Iraq's Basra, Muthana, Karbala, and Wasit governorates.