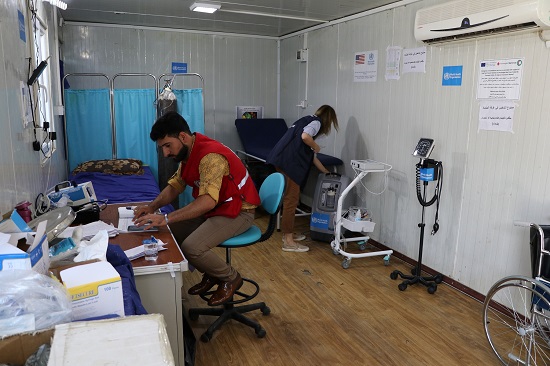 Baghdad, Iraq, 13 November 2019 – The World Health Organization (WHO) has welcomed a new contribution of US$ 2.5 million from the US Department of State's Bureau for Population, Refugees and Migration to maintain uninterrupted provision of primary and referral health services for over a quarter of a million Syrian refugees living in the 3 Kurdistan regions of Erbil, Dohuk and Sulaymaniya.
The contribution targeted a package of advanced quality health and emergency referral services, including supporting a hospital in each of the governorates with 24/7 curative care and lifesaving emergency referrals for both refugees and host communities.
The support also included maintaining surveillance activities for the timely detection, verification and response to common communicable disease outbreaks in both refugee and hosting communities through the early warning and response network (EWARN).