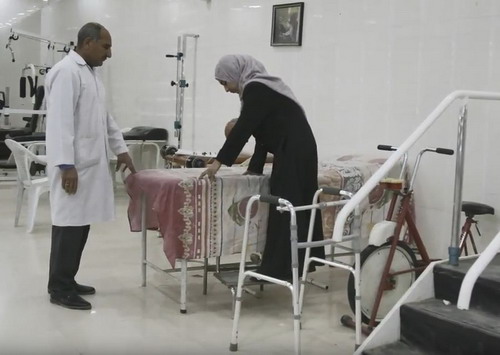 The night her house was shelled, Fatima Khider Thanoon was asleep in her bed.
"I woke up to the sound of shelling. I wanted to get up, but I couldn't. I felt that I was paralyzed."
She smelled gunpower and all around her injured people were screaming, including her. Their voices couldn't be heard above the thudding of shells.
"My parents at the beginning didn't know that we were hurt. They went out to check who was injured and who needed help, but at the same time they didn't know that we were injured," Fatima says.