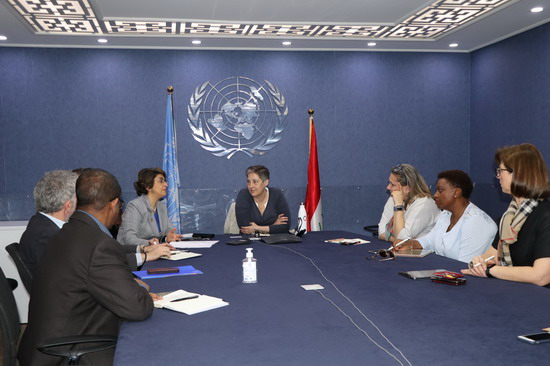 Baghdad, Iraq, 15 March 2020 – A high-level technical mission from the World Health Organization (WHO) concluded a visit to Iraq to support the Iraqi Ministry of Health response to COVID-19 prevention and containment measures.
The mission, which comprised experts from the Regional Office for the Eastern Mediterranean Region and headquarters in Geneva, held a series of meetings with national health authorities to identify the disease detection dynamics and at-risk populations, in addition to providing guidance on strengthening response and control measures.
The mission also reviewed the Ministry's overall readiness to deal with a potential increase in case reporting and the priority of establishing an Emergency Operation Centre to speed up action now that the disease has been announced as a global pandemic.