Leishmaniasis
Afghanistan has the highest prevalence of cutaneous leishmaniasis worldwide with approximately 13 million people at risk of the disease. As many as 17 000 new cases are reported in Kabul each year, representing 40% of the total annual incidence. Girls, women and children under the age of 15 represent 80% of the total number of confirmed cases annually in the country.
Leishmania, when not promptly treated, results in disfiguration and disability and a high social burden, resulting into stigma and marginalization, particularly among women. In Afghanistan cutaneous leishmaniasis extensively affects the poorest groups of the population. Although the diagnosis and treatment are free of charge, most of patients pay out of pocket up to US$ 200 for treatment leading to further impoverishment of leishmaniasis-affected patients.
Malaria
Afghanistan has the fourth largest malaria burden worldwide of any country outside of Africa and the second highest in the WHO Eastern Mediterranean Region with 63 districts in 12 provinces at high risk of malaria transmission. where 90% of both P. vivax and P. falciparum confirmed malaria cases reported. Rapid diagnostic testing is being piloted to diagnose malaria at community health posts, which will assist in reaching elimination targets for P. falciparum.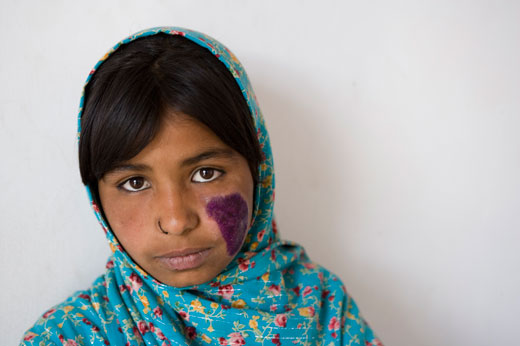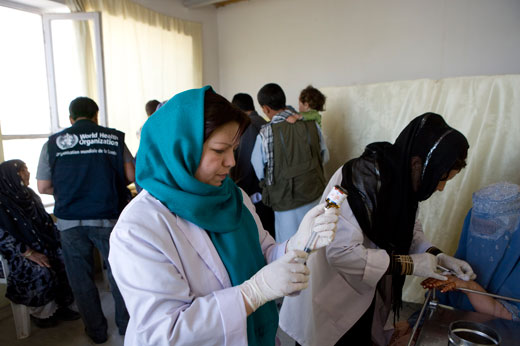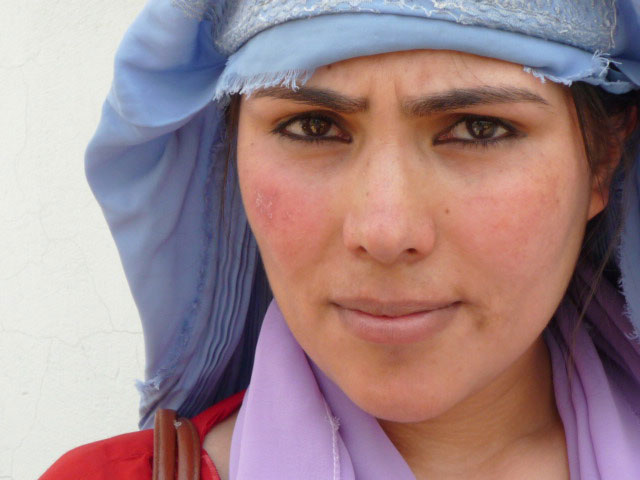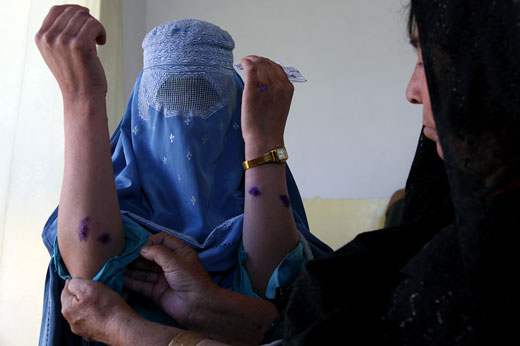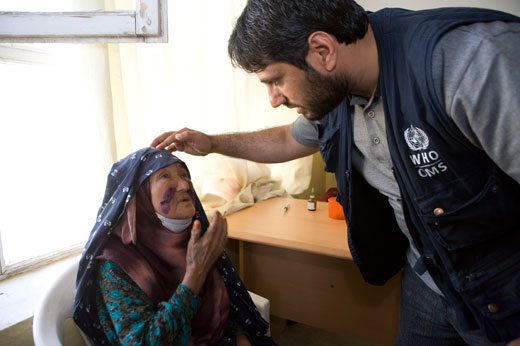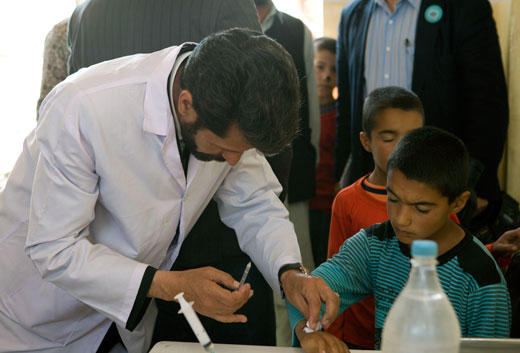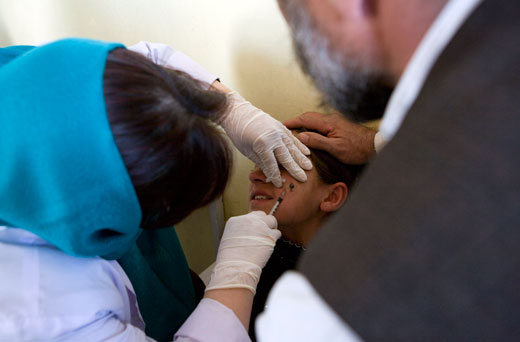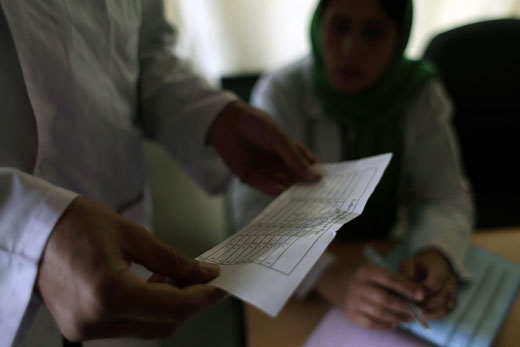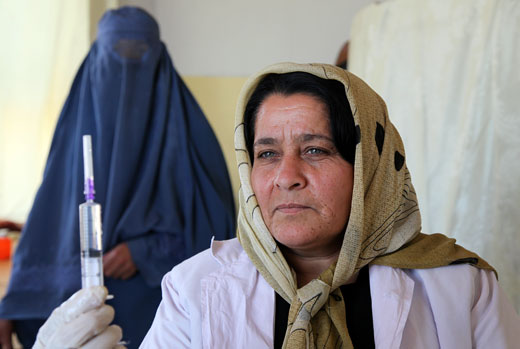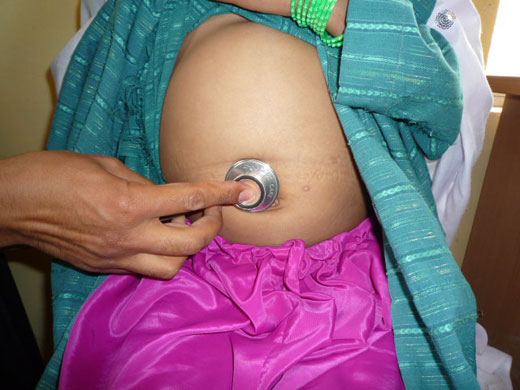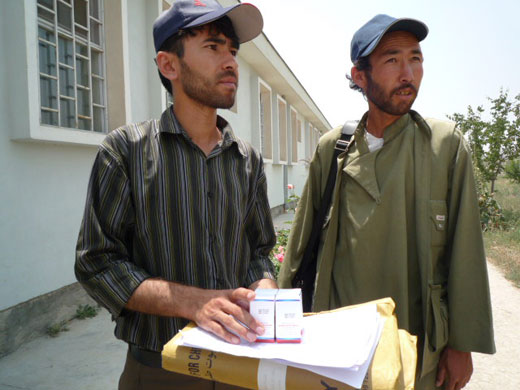 Cutaneous leishmaniasis is largely found among young girls, women and children who spend more time at home where the sandfly, transmitting Leishmania, hides and breeds.Photo credit: Chris Black, WHO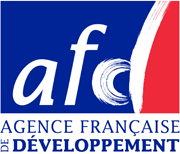 Afghanistan is the most endemic country in the world to be affected by Cutaneous Leishmaniasis: 20 provinces out of 34 are high risk of transmission. Kabul remains the world capital of CL, with over 10,000 new cases per year, hence 34% of the total annual incidence. Since 2009, the French Development Agency/Agence Francaise de Development (AFD) has been a key partner in supporting the efforts to prevent leishmaniasis, in Afghanistan, addressing the needs of curing Afghans from leishmania where most needed, namely in Kabul and Southern Region. This slide-show narrates how WHO, AFD and the National Malaria and Leishmania Control Program of Afghanistan (NMLCP) partnered together and made a change in the lives of the people bearing the health and social burden of leishmaniasis.